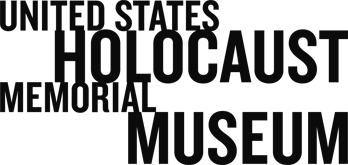 Holocaust Survivors and Victims Database
Tübingen Medical School Experiments (ID: 45398)
View all names in this list Search names within this list
Description:
Medical experiments on prisoners in concentration camps were not unusual. What is less known, however, are such activities at medical institutions not directly linked to concentration camps. One of these was the Tübingen, Germany medical school, one of the most prominent in Germany.

In June 1986, the mayor of Tübingen wrote to the International Tracing Service (ITS) in Bad Arolsen, submitting the list of 278 prisoners whose bodies had been used at the medical school, and who were subsequently buried in a local cemetery. These prisoners were of varied nationalities, primarily Russian and Polish. All had perished at nearby forced labor or internment camps — some hung, some shot, and others decapitated.

The list gives name, nationality, dates of birth and death and place of death.
Event Date:
Between 15 Sep 1940 - 18 Mar 1945
Nationality:
Russian
Lithuanian
Greek
Polish
Ukrainian
Dutch
Italian
Czech
Spanish
Number of Pages (Exact):
12
Number of Persons (Exact):
278
Place of Burial:
Tübingen, Germany
Keyword:
Hospital / sanatorium
Document Format:
Typed Document
Notes:
Created from the files available in the Arolsen Archives' collection 1.2.2.1/1827/0004-0009, 0011-0015.
Description:
The Arolsen Archives, formerly International Tracing Service (ITS), Located in Bad Arolsen, Germany, are an international center on Nazi persecution with the world's most comprehensive archive on the victims and survivors of National Socialism. The collection has information on about 17.5 million people and belongs to the UNESCO's Memory of the World. It contains documents on the various victim groups targeted by the Nazi regime and is an important source of knowledge for society today.

Only a very small part of Arolsen Archives' collection is imported in the USHMM's Holocaust Survivors and Victims database.