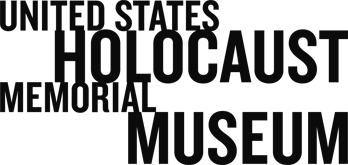 Holocaust Survivors and Victims Database
Jewish internees on the island of Rhodes in 1940 and persons transferred from Rhodes to the Ferramonti Internment Camp 12-Jan-1942 (ID: 45400)
View all names in this list Search names within this list
Description:
The Island of Rhodes is located in the Aegean Sea, just off the coast of Turkey. Rhodes was part of the Ottoman Empire until the end of the First World War. Today Rhodes is Greek, but between 1922 and 1948 Rhodes was Italian, the island having been seized by Mussolini.
During the 1930's, several ships full of European (Ashkenazi) Jews heading to Palestine stopped off at Rhodes for refueling and supplies. One of these ships was known to have been shipwrecked off the coast on the island of Samos in May 1939 or May 1940 (reports differ). This ship is believed to have been the "Pentcho", whose point of origin was Bratislava, Slovakia. The damaged ship managed to return to port in Rhodes, but the refugees on board had lost almost all their luggage and had to live in the Rhodes athletic stadium for several months. The local Rhodes Jews, known as Rhodeslis, brought them food, blankets, and supplies.
Eventually, a new transport ship was obtained and most of the European refugees continued on to Palestine. The Rhodes community also arranged for 300 of the refugees to be transported to Tangiers. Luckily, most of the shipwrecked and deported people survived the Holocaust and were freed in 1944.
This collection includes the "Shipwrecked Passengers" list and The "Transferred to Ferramonti" list.
Compiler:
Schreier Ganz, Brooke
Credit:
Arolsen Archives
JewishGen
Document Date:
Between 16 Apr 1941 - 12 Jan 1942
Event Date:
Between 1939 - 12 Jan 1942
Nationality:
Stateless
Czechoslovakian
Greek
Paraguayan
Polish
Romanian
Slovak
German
Hungarian
Number of Pages (Exact):
21
Number of Persons (Exact):
542
Place of origin:
Rhodes, Greece
Place to:
Ferramonti [concentration camp], Italy
Keyword:
Jews--Italy
Refugees--Jewish
Document Format:
Typed Document
Notes:
Created from the files available in the Arolsen Archives' collection 1.1.14.1\0001\0136-0140, 0155-0171.
Date Created:
Before 28 Feb 2009
Description:
The Arolsen Archives, formerly International Tracing Service (ITS), Located in Bad Arolsen, Germany, are an international center on Nazi persecution with the world's most comprehensive archive on the victims and survivors of National Socialism. The collection has information on about 17.5 million people and belongs to the UNESCO's Memory of the World. It contains documents on the various victim groups targeted by the Nazi regime and is an important source of knowledge for society today.

Only a very small part of Arolsen Archives' collection is imported in the USHMM's Holocaust Survivors and Victims database.