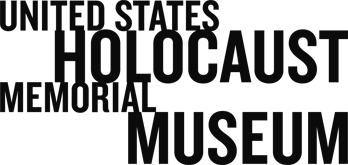 Holocaust Survivors and Victims Database
Prisoners' registry, detachment Wolfsberg on 22.11.1944 (ID: 45399)
View all names in this list Search names within this list
Other Title:
Häftlingsverzeichnis, Kdo Wolfsberg vom 22.11.44
Description:
Prisoners who were at Wolfsberg/Gora Wlodarz, a sub-camp of Gross Rosen (Groβ Rosen), from a list entitled "Häftlingsverzeichnis."; data includes names, dates of birth, professions and prisoner numbers.
Document Date:
22 Nov 1944
Number of Persons (Exact):
3011
Associated Place:
Wolfsberg, Germany
Gross Rosen
Keyword:
Concentration camps--Poland
List Type:
Inmate / prisoner list
Document Format:
Typed Document
Notes:
Created from the files available in the Arolsen Archives' collection 1.1.11.1/0001/0002--0062.
Description:
The Arolsen Archives, formerly International Tracing Service (ITS), Located in Bad Arolsen, Germany, are an international center on Nazi persecution with the world's most comprehensive archive on the victims and survivors of National Socialism. The collection has information on about 17.5 million people and belongs to the UNESCO's Memory of the World. It contains documents on the various victim groups targeted by the Nazi regime and is an important source of knowledge for society today.

Only a very small part of Arolsen Archives' collection is imported in the USHMM's Holocaust Survivors and Victims database.