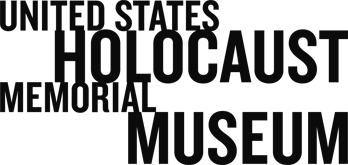 Holocaust Survivors and Victims Database
Traunstein Displaced Person Camp Records (ID: 49493)
View all names in this list Search names within this list
Description:
Traunstein, located in southeast Bavaria, was the site of a former Dachau subcamp. In 1946 it was converted into a Displaced Persons (DP) camp for Jewish refugees, primarily from Eastern Europe. During the camp's existence, children were born in the camp and they are included in this collection.

Traunstein was intended as a temporary stopover as survivors sought to emigrate or decided to return to their countries of origin. The "population" varied in number during its use. It was limited to Jews from all over Europe, the largest places of origin were Poland and Hungary, due to anti-Semitic problems in other camps. It remained open until 1949.

This 1947 collection consists of 11,634 records of names of adults and children, date and place of birth, prewar nationality and residence and other available comments.
Compiler:
Oliver, Carol
Goldstein, Alicia
Simcha, Diana
Simon, Esther
Credit:
Arolsen Archives
JewishGen
Peter Landé (Introduction)
Document Date:
Between 1946 - 1947
Event Date:
Between 1946 - 1949
Nationality:
Polish
Czech
Estonian
German
Greek
Hungarian
Latvian
Lithuanian
Ukrainian
Soviet
Stateless
Turk
Yugoslavian
Number of Persons (Exact):
11634
Associated Place:
Traunstein, Germany
Keyword:
Displaced persons camps
Displaced persons
Document Format:
Typed Document
Notes:
Created from the files available in the Arolsen Archives ITS Digital Archive collection 3.1.1.2\0201-0395\0308 -- 0310.
Description:
The Arolsen Archives, formerly International Tracing Service (ITS), Located in Bad Arolsen, Germany, are an international center on Nazi persecution with the world's most comprehensive archive on the victims and survivors of National Socialism. The collection has information on about 17.5 million people and belongs to the UNESCO's Memory of the World. It contains documents on the various victim groups targeted by the Nazi regime and is an important source of knowledge for society today.

Only a very small part of Arolsen Archives' collection is imported in the USHMM's Holocaust Survivors and Victims database.