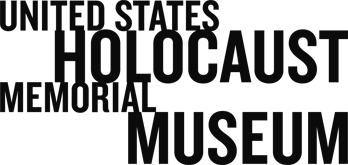 Holocaust Survivors and Victims Database
Displaying 2 of 542
[Children of the Lodz Ghetto: A Memorial Research Project] (ID: 21419)
View all names in this list Search names within this list
Description:
Electronic data of Łódź ghetto school children compiles as part of the "Children of the Lodz Ghetto" project started in 2007 by the United States Holocaust Memorial Museum. The purpose of the project was to reconstruct the stories of school children who fell victim of the Holocaust. The names were extracted from thousands of signatures of students and teachers in an album full of hand-drawn greetings for the Jewish New Year that was originally presented to Chaim Rumkowski, chairman of the Lodz Ghetto's Jewish Council, on September 23, 1941.

The index contains name, school number, occupation, and notes entered by researchers. Digital copies of the original documents are also attached.
Index Date:
Before 1 Mar 2011
Event Date:
Before 23 Sep 1941
Number of Persons (Exact):
13172
Current Location:
Łódź, Poland
Place of Incarceration:
Litzmannstadt-Getto, Łódź, Poland
Description:
Electronic indices of Holocaust survivors and victims, from various sources.