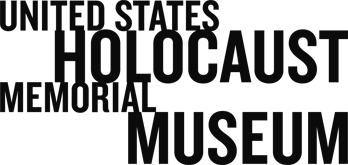 Holocaust Survivors and Victims Database
The Committee of Elders in Częstochowa records and the daily record sheets of the Jewish police in the Czestochowa Ghetto 1941-1942 (ID: 49451)
View all names in this list Search names within this list
Description:
Records from the Committee of Elders in Częstochowa include correspondence with the Trade and Commerce Section of the Judenrat, correspondence with the Jewish Police, reports and Jewish police letters to the Presidium of the Jewish Council, notes concerning personal, disciplinary matters and name lists of the Jewish policemen, and the book of "events and orders" of the Jewish Police.

Names are extracted from the records and documents. Each name record includes the page(s) of the name appeared and a translation file of the page(s). Multiple-page records also include a summary file indicating the scanned document file name and matching translation file, as well as the summary of the document.

This is an ongoing project. Currently, only the last names A to B are available.
Generating Agency:
Rada Starszych w Czestochowie
Compiler:
Czestochowa-Radomsko Area Research Group
Document Date:
Between 1940 - 1942
Number of Persons (Exact):
408
Associated Place:
Częstochowa, Śląskie Województwo, Poland
Keyword:
Jews--Poland
Jewish ghettos--Poland
Police--Poland
Holocaust, Jewish (1939-1945)--Poland
Document Format:
Typed and Handwritten
Record Group Number:
RG-15.061M
Original document is held at:
Żydowski Instytut Historyczny im. Emanuela Ringelbluma (ŻIH)
Notes:
Preferred Citation: RG-15.061M, Centralna Rada Starszych w Częstochowie (Sygn. 213), 1940-1942. United States Holocaust Memorial Museum Archives, Washington, DC.
RG-15.061M 213/8, 213/9, 213/10, 213/12, 213/13, 213/15, 213/27 are included.
Conditions on Use:
Restrictions on use. Publication or copying of more than several documents for a third party requires the permission of the Żydowski Instytut Historyczny imienia Emanuela Ringelbluma.