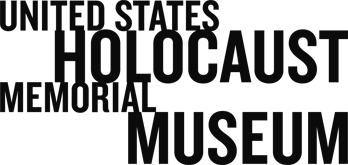 Holocaust Survivors and Victims Database
Jewish Workers of the Bata Shoe Company in Radom, Poland (ID: 45130)
View all names in this list Search names within this list
Other Title:
Radomskie Zaklady Obuwia (Sygn. 344)
Description:
Contains all files of 840 Jewish workers of the Bata Shoe Company in Radom, Poland. The information in each file includes the family name, name/names, date of birth, place of birth, address in Radom, marital status, and profession. In most files there are photographs of the workers.
Generating Agency:
Bata Shoe Company
Compiler:
Holocaust Survivors and Victims Resource Center
Document Date:
Between 1941 - 1959
Nationality/Ethnicity:
Polish
Number of Persons (Exact):
840
Associated Place:
Radom, Poland
Keyword:
Identification card
List Type:
Individual document
List Organized By:
Alphabetical
Document Format:
Typed and Handwritten
Provenance:
Source of acquisition is the Archiwum Państwowe w Radomiu, Syg. 344. The United States Holocaust Memorial Museum Archives received the filmed collection via the United States Holocaust Museum International Archives Project in Oct. 2007.
Record Group Number:
RG-15.135M
Original document is held at:
Archiwum Państwowe w Radomiu