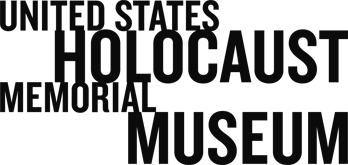 Holocaust Survivors and Victims Database
[Index to] Department of State. Office of the U.S. High Commissioner for Germany. (09/21/1949 - 05/05/1955) (ID: 35580)
View all names in this list Search names within this list
Description:
Electronic index to NARA holdings of series consisting of correspondence, background material, photographs of the children, court stenographer's notes and court decisions concerning the resettlement of unaccompanied children.

These children were either returned to the custody of their parents or to relatives living in other countries (e.g., France, Belgium, and Great Britain), adopted into German families, or sent to the United States for adoption. Many of these children were orphaned or separated from their parents during the war as a result of the concentration camps or when a family became refugees. A few case files concern children who were born after the war but were abandoned by their parents for various reasons (e.g., the father was a soldier in the German Army).

This series also consists of memorandums and reports of information on efforts by various relief societies to locate parents or relatives, in many cases in Eastern Bloc countries; descriptions of the living conditions of the child; and, when possible, an account of the child's previous history. In some cases, there are copies of birth and marriage certificates dating from 1943.
Compiler:
National Archives and Records Administration
Primary Source Document Date:
21 Sep 1945 - 5 May 1955
Number of Persons (Exact):
215
Associated Place:
Belgium
France
Great Britain
United States of America
Notes:
Collection is part of NARA Record Group 466: Records of the U.S. High Commissioner for Germany, 1944-1955
Keyword:
Children
Emigration
Refugee
Description:
Electronic indices of Holocaust survivors and victims, from various sources.