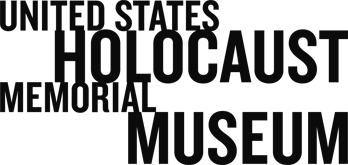 Holocaust Survivors and Victims Database
Lithuanian Holocaust Atlas = Holocaust Lietuvoje Atlasas. [Internet resource] (ID: 33484)
Authorship or Source:
Vilna Gaon State Jewish Museum.
Jakulyte-Vasil, Milde.
Pammer, Sebastian.
Dünser, Lukas.
Wagner, Adalbert.
Title or Main Description:
Lithuanian Holocaust Atlas = Holocaust Lietuvoje Atlasas. [Internet resource]
Place Published or Holding Institution:
Vilnius : Vilna Gaon State Jewish Museum
Type of Work:
HTML document
Alternate or Series Title:
Holocaust Lietuvoje Atlasas.
Provenance:
"In 2010 we initiated this project because we saw the need to collect, organize and present information about the mass murder of Jews in Lithuania in a single venue. Previously, this information was either uncollected, divided between different publications and archives or remained unpublished. The Holocaust Atlas present information on a map with precise geographical coordinates and contain historical facts about each site along with citations to aid further research. It also includes information about monuments at massacre sites."--Excerpt from "About Project" at
http://holocaustatlas.lt/EN/
#about-project/.
Keywords:
Holocaust, Jewish (1939-1945) --Lithuania.
Holocaust memorials --Lithuania --Atlases.
Holocaust memorials --Lithuania --Description and travel.
Lithuania --History --German occupation, 1941-1944.
War criminals --Lithuania.
World War, 1939-1945 --Atrocities --Lithuania --Atlases.
World War, 1939-1945 --Collaborationists --Lithuania.
[Additional Geographic Keywords: Adutiskis, Alsedziai, Alsedziai, Alytus, Antakalnis II, Antakalnis II, Antanase Manor, Anyksciai, Ariogala, Babtai, Baisogala, Betygala, Birzai, Bubiai, Butrimonys, Buzaraistis, Cirkliskis, Darbenai, Darsuniskis Daugeliskis, Dievogala, Dimitravas, Dotnuva, Eisiskes, Fort IV [Kaunas], Fort IX [Kaunas], Fort VII [Kaunas], Gargzdai, Garliava, Geruliai, Geruliai Forest, Giedraiciai, Girkalnis, Grinkiskis, Gruzdziai, Gryblaukis, Gubernija Forest, Gudziunai, Ignalina, Ilgoji, Lova Forest, Inkakliai, Jasiunai, Jieznas, Jonava, Joniskis, Josvainiai, Jovaisiske, Jurbarkas, Kadagyne Forest, Kaisiadorys, Kaisiadorys, Kalnujai, Kaltanenai, Kalvarija, Katkiskes, Kaunas, Kavarskas, Kedainiai, Kelme, Kiduliai, Krakes, Kraziai, Krekenava, Kretinga, Kruonis, Kudirkos Naumiestis, Kulai, Kunigai Forest, Kupiskis, Kurpiske, Kursenai, Kuziai Forest, Kvedarna, Kybartai, Lakaja, Laumalenka Forest, Lazdijai, Leipalingis, Lietukis Garage [Kaunas], Linkmenys, Linkuva, Lyduvenai, Lygumai, Marcinkonys, Margiai, Marijampole, Mazeikiai, Meksrinis Lake, Merkine, Milasaiciai, Moletai, Naujaneriai, Nemaksciai, Nemencine, Nemunelio Radviliskis, Nevarenai, Paberze, Pabrade, Padubysis, Pajuoste Forest, Pakamponys Forest, Pakruojis, Palanga, Paneriai, Panevezys, Papile, Parazniai Forest, Pasatrija Manor, Pasvalys, Peledinis Lake, Pestinukai, Petrasiunai, Pilviskiai, Pilviskis, Plateliai, Plunge, Pravieniskes, Prienai, Prociunai, Pumpuciai, Purvaiciai, Pusalotas, Radviliskis, Rainiai Manor, Rase Forest, Raudone, Rietavas, Rokiskis, Rokiskis Region, Rudiskes, Rudziai Forest, Rumsiskes, Sakiai, Salakas, Salantai, Saldutiskis, Salynas, Sateikiai Forest, Saukenai, Seda, Seduva, Seirijai, Semeliskes, Seredzius, Sesuoliai, Siauliai, Siesikai, Silale, Siline Forest, Simnas, Simonys, Skaudvile, Skuodas, Stajetiskis, Subacius, Sudargas, Sungardai Forest, Sunskai Forest, Surviliskis, Svedasai, Sveksna, Svencioneliai, Svencionys, Taurage, Telsiai, Trakai, Troskunai, Tryskiai, Tubines Forest, Tverai, Tytuvenai Forest, Ukmerge, Upyna, Utena, Uzpaliai, Uzventis, Vainutas, Vainutas, Vandziogala, Varena, Vaskai, Veivirzenai, Veivirzenai, Veliucionys, Veliuona, Velniaduobe Forest, Velzis, Vidukle, Viesintai, Viesvenai, Vievis, Vilkaviskis, Vilkija, Virbalis, Vistytis, Vyzuonos, Vyzuonos Forest, Ylakiai, Zagare, Zalioji, Forest, Zapyskis, Zarasai Region, Zarenai, Zasliai, Zeimelis, Zeimena Forest, Zelva, Zemaici? Naumiestis, Zvainiai, Zyniai]
Abstract:
Interactive atlas of the sites of mass murder during the Holocaust in Lithuania with descriptions of mass killings, perpetrators, memorials on site, directions, and other information. Although containing no name registers as such, many of the entries for sites described in this atlas contain bibliographic references to published, archival and online resources that may contain such name lists.
Language and Other Notes:
Location of Electronic or Internet File: