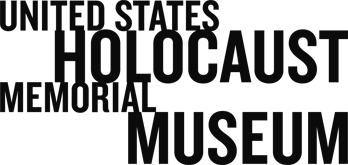 Holocaust Survivors and Victims Database
JADOVNO / Duro Zatezalo. (ID: 33458)
Authorship or Source:
Zatezalo, Duro.
Title or Main Description:
JADOVNO / Duro Zatezalo.
Place Published or Holding Institution:
Beograd : Muzej zrtava genocida
Description:
2 v. (v. 1: 821 p., v. 2: 902 p.) : ill. , maps., ports., facsims. ; 25 cm.
Number of Names or Other Entries-- Approx. 10,000 Names.
Alternate or Series Title:
Jadovno : kompleks ustaskih logora 1941.
Jadovno : zbornik dokumenata.
The Jadovno complex of Ustasha concentration camps 1941: summary.
ISBN or ISSN:
9788690632930 (v. 1)
869063293X (v. 1)
9788690632947 (v. 2)
8690632948 (v. 2)
Museum or Other Institution Holdings:
Survivors Registry Collection: Located in 2nd Floor Public Reference Area.
USHMM Library: D805.5.J33 Z38 2007, v. 1-2.
Yad Vashem Library (Jerusalem, Israel). Call Number: 108-2701.
Keywords:
World War, 1939-1945 --Registers of dead --Prisoners and prisons, Croatian --Jadovno.
Holocaust, Jewish (1939-1945) --Registers of dead --Croatia --Jadovno.
World War, 1939-1945 --Prisoners and prisons, Croatian --Sources.
Serbs --Crimes against --Croatia --History --20th century --Sources.
Jews --Crimes against --Croatia --History --20th century --Sources.
Ustasa, hrvatska revolucionarna organizacija. --Sources.
Jadovno (Concentration camp) --Registers.
YAD VASHEM LIBRARY KEYWORDS:
COLLABORATION WITH THE GERMANS - YUGOSLAVIANS
CROATIA
EXTERMINATION -- YUGOSLAVIA
GENOCIDE
LISTS - VICTIMS, NON-JEWISH
PHOTOGRAPHS -- YUGOSLAVIA
WAR CRIMINALS -- YUGOSLAVIA
YUGOSLAVIA 1939-1945
[Additional Geographic Keywords: Badanj, Baske Ostarije, Bliznica, Cacic-dolac, Cacic-draga, Cosic jama, Donje Kosinje, Duliba, Duman, Dupcan, Golubnjaca, Gornje Kosinje, Gospic, Grgin brijeg, Jamina, Jarcja jama, Jasenovac, Jastrbarsko, Kijevac, Krizanovo brdo, Kulaseva strana, Kuzmanovaca, Kvarta, Licko Lesce, Macolina jama, Maximovica stale, Metajna, Nexdravka, Oreskovic stanovi, Osporoca, Ovcara, Pag, Peratove drage, Persusic, Ploce, Paukusa, Risova greda, Runjevac, Saranova jama, Sent Ana, Sevic jama, Siroka Kula, Slana, Slano, Stupacevo, Stupacinovo, Ugljenaca, Velebit, Vranzina jama]
Abstract:
This two volume work documents the Jadovno concentration camp and extermination complex run by the Independent State of Croatia's Ustasha fascist movement to intern and murder Serbs, Jews, Muslims and others. It includes various sections of biographical collections (many with portraits) and name registers throughout, including the extensive town-by-town section of alphabetical name registers listing approx. 10,000 persons who perished in the Jadovno concentration camp complex ("Djelimichni imenichni popis zrtava ubijenikh u kompleksu ustashkikh logora Jadovno", v. 1, p. [422]-730).
Each volume also includes a name index ("Registar imena", v. 1, p. [769]-790; v. 2, p. [824]-887), though it should be noted that the name index in v. 1 does not include names found in the register of those who perished on p. [422]-730 of that volume.
Language and Other Notes:
Text in Serbian (Cyrillic) with English summary ("The Jadovno complex of Ustasha concentration camps 1941: summary", v. 1, p. [733]-767).
Includes bibliographical references and indexes.
Maps on lining papers.
Contents:
-- Knj. 1. Kompleks ustaskih logora 1941
-- knj. 2. Zbornik dokumenata
"During only 132 days of its existence of the Croat Ustasha Jadovno concentration camp complex the Ustasha murdered in the most cruel way 40.123 men, women and children, from new-born babies to the very old people, only because they were Serbs, Jews or Croats who didn't support the Ustaha-racist regime of the Independent State of Croatia. Out of 40.123, 38.020 were Serbs, 1.998 Jews, 88 Croats and 25 others. By the end of 1991 names of 10.502 persons wtre found out. The break-up of the common Yugoslav state prevented the author from making a more complete list of the victims from 1941. Out of the 10.502 victims known by name, there were: 9.663 Serbs, out of them 1.014 children under 15; 762 Jews, 15 of them children; 55 Croats and 22 others."--Preface to the List of the Names of Victims, (v. 1, p. 765).
Romanized catalog record with some unsupported diacritics removed or replaced with nearest ASCII-supported equivalents.
Resource Center Cataloging Notes:
Survivors Registry copy provided by Mr. Vadim Altskan of the USHMM International Programs Division May 25, 2010.