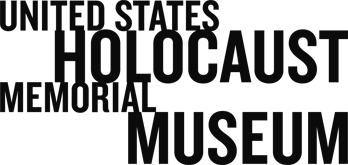 Holocaust Survivors and Victims Database
Lost Shanghai Jewish graves. [Internet resource] (ID: 33253)
Authorship or Source:
Shanghai Jewish Memorial.
Bar-Gal, Dvir.
Title or Main Description:
Lost Shanghai Jewish graves. [Internet resource]
Place Published or Holding Institution:
[Shanghai, China : Shanghai Jewish Memorial]
Description:
Number of Names or Other Entries-- 93 Names.
Type of Work:
HTML document with searchable database
Alternate or Series Title:
Shangai Jewish Memorial.
Keywords:
Jewish cemeteries --China --Shanghai --History.
Sepulchral monuments --China --Shanghai --Pictorial works.
Jewish epitaphs --China --Shanghai.
Refugees, Jewish --China --Shanghai --Registers.
Jews --China --Shanghai --Registers.
Shanghai (China) --Registers.
Abstract:
During World War II, as many as 20,000 Jews lived and took refuge in Old Shanghai. Prior to 1951, there were four Jewish cemeteries in Shanghai with up to 3,700 graves, according to historic records. In 1951, the four cemeteries were moved to an international cemetery located in the western suburbs of the city. During the Cultural Revolution (1966-1976) the cemeteries were demolished and the graves and headstones were smashed and thrown away. The Shangai Jewish Memorial is a project to unearth, restore, document and create a befitting memorial for those Jewish people that lived and died in Shanghai by locating, identifying and securing their gravestones.
Language and Other Notes:
An alphabetical name register of gravestones, each entry of which links to additional information such as country of origin, date of birth, gravestone inscription type, material type of gravestone (marble, stone, etc.), location where gravestone was discovered, date of discovery, size, state of conservation, and additional notes (often biographical), can be found at:
http://www.shanghaijewishmemorial.com/tombstone.htm
(Last Accessed: 20 July 2006).
Location of Electronic or Internet File: