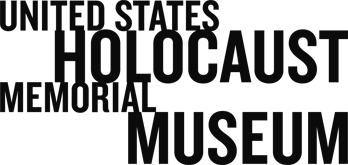 Holocaust Survivors and Victims Database
List of German Jews residing in Merksplas, Belgium refugee camp, 1938-1940. (ID: 33100)
Authorship or Source:
Gemeentearchief Merksplas.
Title or Main Description:
List of German Jews residing in Merksplas, Belgium refugee camp, 1938-1940.
Place Published or Holding Institution:
Merksplas : Gemeentehuis Merksplas
Description:
[14] l. ; 28 cm.
Number of Names or Other Entries-- Approx. 700 Names.
Museum or Other Institution Holdings:
Survivors Registry Collection: Document File EE3509.
Provenance:
Photocopy of item from the collections of the Gemeentehuis Merksplas [Address: Gemeentehuis, Markt 1, B-2330 Merksplas, Belgium; Tel. +32 (0)14 63 30 27] sent to Aaron Kornblum of USHMM Archives by Baeten Tom (see letter laid in).
Keywords:
Jews, German --Belgium --Merksplas --Registers.
Refugees, Jewish --Belgium --Merksplas --Registers.
Merksplas (Belgium) --Registers.
Abstract:
Alphabetical list of approximately 700 German Jewish residents of the refugee camp at Merksplas, Belgium, 1938-1940. Each individual's number (possibly camp number) given.
Language and Other Notes:
Text in Flemish.
Cataloger-assigned title.
Some cataloging information derived from donor letter (laid in).