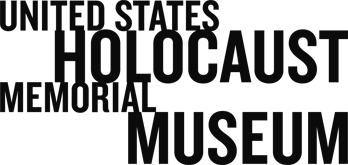 Holocaust Survivors and Victims Database
Contains lists of Jews who worked in various forced labor workshops/industries in Lwow (Poland -- present-day L'viv, Ukraine) and (ID: 31947)
Title or Main Description:
Contains lists of Jews who worked in various forced labor workshops/industries in Lwow (Poland -- present-day L'viv, Ukraine) and environs. One example is the saw-mill operated by the Hobag firm at Czarny Dunajec Nowy Targ, Poland. Entries vary greatly, often containing date and place of birth, [previous] occupation (prior to work assignment given by Nazis), local home address, and remarks. Also contains correspondence related to work assignments
Description:
Number of Names or Other Entries-- 20.000
Museum or Other Institution Holdings:
Survivors Registry Collection.
Computerized data
In USHMM Archives [microfilm]:
RG-31.003M
Source Institution: L'viv oblast archives
Provenance:
These records were microfilmed by Yad Vashem at the L'viv oblast archives and shared with USHMM Archives.
Keywords:
Czarny Dunajec (Poland)
L'viv (Ukraine)
[Lemberg].
[Lvov (Soviet Union)].
[Lwow (Poland)].
Nowy Targ (Poland)
Breslau (Germany)
[Wroclaw (Poland)].
Jews --Poland.
Forced labor.
Street addresses.
Language and Other Notes:
Text in German.
Resource Center Cataloging Notes:
Former Q&A Name Lists Database File Number-- LP0122
These lists were digitized in-house to create electronic data and a copy of reconciled data traded to Yad Vashem for Catalog item AC1011 'Mauthausen Prisoner Cards' in 1998.