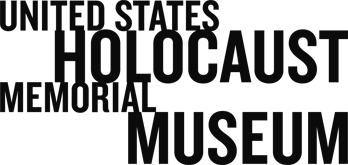 Holocaust Survivors and Victims Database
French deportation lists [Computer database], containing 69940 names of Jews deported from France between 1942 and 1944 / [compiled (ID: 31063)
Authorship or Source:
Dreyfus, George.
Title or Main Description:
French deportation lists [Computer database], containing 69940 names of Jews deported from France between 1942 and 1944 / [compiled by George Dreyfus].
Description:
Number of Names or Other Entries-- 69940
Type of Work:
Computer file
Alternate or Series Title:
French deportations database.
Database of French deportations.
Museum or Other Institution Holdings:
Survivors Registry Collection: [computer file, see "Language & Other Notes" below for access instructions].
Provenance:
Source Institution: Mr. George Dreyfus, 15 Boulevard Lascrosses; Batiment B; F-3100 Toulouse; France.
The USHMMRI HVIP purchased this database from Mr. George Dreyfus, who computerized these materials as a private citizen. It is unclear if Mr. Dreyfus worked from the original deportation lists found in the Centre de Documentation Juif Contemporaine (CDJC), or if he used the Klarsfeld Foundation publication 'Memorial to the Jews Deported from France.' The resulting data clearly differs in scope and content from the Klarsfeld version.
Keywords:
World War, 1939-1945 --Deportations from France --Registers.
Holocaust, Jewish (1939-1945) --Registers of dead --France.
Jews --Persecutions --France.
Jews, French --Foreign countries.
Abstract:
This database, based upon the French Deportation Lists, contains 69940 names of Jews deported from France between 1942 and 1944. While this information is very similar to the Klarsfeld book 'Memorial to the Jews Deported From France' (see FR0110), this electronic version often includes information not found in the book. The list usually includes names, birthdates, birthplaces, transport numbers/dates, and sometimes destination. Unlike the Klarsfeld lists, personal entries in this database appear to have been cross-referenced with other information sources, perhaps against the records of the French Ministere des Anciens Combattants (=Ministry of Veteran Affairs), so as to indicate deportees who registered as Holocaust survivors upon return to France.
Language and Other Notes:
Text in French.
Data is now searchable on selected Registry Department staff computers via the Museum Computer Network at: \\Lenfant\ccmail\APPS\VICTIMS\VICTIMS.EXE . Pressing Ctrl+G now (from this record in the EndNotes Name Lists catalog) may activate this search program, if this computer has been configured to do so. When the program initially starts, click the Ignore screen button if an error message should appear. The search program may then be found as the "Holocaust Victims Indexing Project" icon on the Windows Taskbar at the bottom of the screen. Click this icon once to maximize the program onto the desktop. Click "Lists" at upper right to open a pull-down menu, and then click "French Deportations" to proceed.
Location of Electronic or Internet File:
\\Lenfant\ccmail\APPS\VICTIMS\VICTIMS.EXE
Resource Center Cataloging Notes:
Former Q&A Name Lists Database File Number-- AB0062