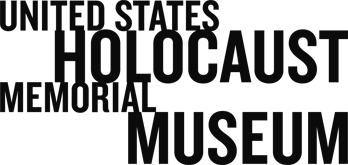 Holocaust Survivors and Victims Database
Collection of material related to Klooga concentration camp includes identity papers of Jews who were incarcerated at the camp, a (ID: 30898)
Title or Main Description:
Collection of material related to Klooga concentration camp includes identity papers of Jews who were incarcerated at the camp, a name list of Jews who worked at forced labor and medical certificates from 1943 for inmates who were released from work because of illness (n.b. microfilm is in-house but not yet cataloged)
Museum or Other Institution Holdings:
USHMM Archives Collection:
not yet cataloged (as of 26 Jul 1995)
Source Institution: Tallinn Historical Museum (Pikk tanav 17, Tallinn, Estonia).
Keywords:
Baltic States.
Klooga (Estonia : Concentration camp)
Labor camps.
Jews --Estonia.
Forced labor.
Identification cards.
Resource Center Cataloging Notes:
Former Q&A Name Lists Database File Number-- KC0208