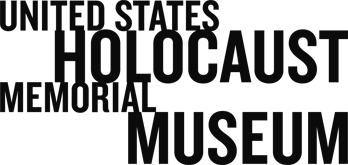 Holocaust Survivors and Victims Database
Alphabetical list of 867 Jews deported from Koblenz, Germany. Entries include date and place of birth as well as prewar address in (ID: 30532)
Title or Main Description:
Alphabetical list of 867 Jews deported from Koblenz, Germany. Entries include date and place of birth as well as prewar address in Koblenz
Description:
Number of Names or Other Entries-- 867
Museum or Other Institution Holdings:
Survivors Registry Collection [photocopy] (oversized)
Source Institution: Leo Baeck
Institutional Call Number-- AR 5073, 7085
Keywords:
World War, 1939-1945 --Deportations from Germany.
Koblenz (Germany)
Jews --Germany --Persecutions.
Jews, German.
Language and Other Notes:
Text in German.
Resource Center Cataloging Notes:
Former Q&A Name Lists Database File Number-- KG0811