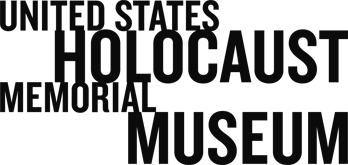 Holocaust Survivors and Victims Database
List of 1,040 Jehovah's Witnesses from several European countries who were persecuted by the Nazis. [Electronic resource] (ID: 29983)
Authorship or Source:
Pierro, Matteo.
Title or Main Description:
List of 1,040 Jehovah's Witnesses from several European countries who were persecuted by the Nazis. [Electronic resource]
Place Published or Holding Institution:
[Salerno, Italy]
Description:
Number of Names or Other Entries-- 1,040 Names
Type of Work:
Computer file
Museum or Other Institution Holdings:
Survivors Registry Collection [Computerized data]: Available to authorized USHMM Computer Network users in the folder designated: S:\DATA\REGLISTS\AB0011\.
Provenance:
According to a letter of May 8, 1996 from the compiler, Mr. Matteo Pierro, he collected the information in this database from the following sources: Nazi documents, books on the Holocaust and testimonial information from survivors.
Source Institution: Matteo Pierro; Salita S. Giovanni 5, Fratte; 84135 Salerno; ITALY; tel/fax 089-274382
Keywords:
Jehovah's Witnesses --Nazi persecution --Registers.
Abstract:
Computerized list of Jehovah's Witnesses from all over Europe compiled by Mr. Matteo Pierro. The names are drawn from numerous textual and interview sources. The fields included are:
-- Surname
-- Forename
-- Date of Birth
-- Place of Birth
-- Nationality
-- Place of Imprisonment
-- Notes
The "Notes" field very often contains one of these two entries:
-- Deceduta - deceased (with date)
-- Giustiziato - put to death (with date)
Other "Notes" may include:
-- condannato a morte - condemned to death
-- razza ebrea - hebrew race
Language and Other Notes:
A 147-name register derived from this data of Jehovah's Witnesses with death information given was apparently generated and printed on March 18, 2000 as part of a special Yom HaShoah [= Day of Remembrance] name reading ceremony packet. Although a copy of this 147-name register's cover sheet is found in USHMM Computer Network folder S:\DATA\REGLISTS\AB0011\, no copy of the register itself is there.
Location of Electronic or Internet File:
S:\DATA\REGLISTS\AB0011\
Resource Center Cataloging Notes:
Mr. Pierro donated many materials concerning Jehovah's Witnesses to the USHMM Archives, which passed this database along to the Survivors Registry. The original data files could not be deciphered as recieved, so Mr. Pierro was kind enough to send additional copies in .txt and .dbf formats in May 1996. These data files are available to authorized U.S. Holocaust Memorial Museum staff only in the USHMM Computer Network folder S:\DATA\REGLISTS\AB0011\.
Former Q&A Name Lists Database File Number-- AB0011