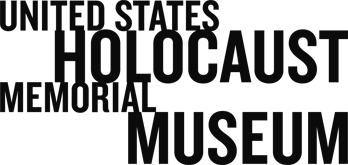 Holocaust Survivors and Victims Database
Two lists of c. 250 Soviet civilians killed in the Stalin district of Riga, Latvia, during the German occupation. (ID: 29910)
Title or Main Description:
Two lists of c. 250 Soviet civilians killed in the Stalin district of Riga, Latvia, during the German occupation. Entries include name, year of birth, address, date of death
Description:
Number of Names or Other Entries-- 250
Museum or Other Institution Holdings:
Survivors Registry Collection [photocopy]
In USHMM Archives [microfilm]:
RG-22.002M Reel 21
Keywords:
World War, 1939-1945 --Latvia --Atrocities.
Baltic states.
Riga (Latvia)
Stalin (Latvia)
Extraordinary State Commission for the Investigation of Crimes Committed by the German-Fascist Invaders and their Accomplices on the Territory of the Soviet Union.
Language and Other Notes:
Text in Russian.
Resource Center Cataloging Notes:
Former Q&A Name Lists Database File Number-- ES0006