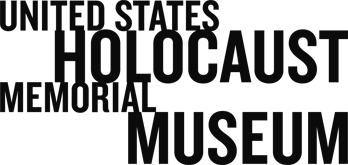 Holocaust Survivors and Victims Database
Lijst van in Palestina aangekomen joden. (ID: 29823)
View all names in this list Search names within this list
Authorship or Source:
Joods Historisch Museum (Amsterdam, Netherlands)
Title or Main Description:
Lijst van in Palestina aangekomen joden.
Description:
2 leaves
Number of Names or Other Entries-- 63 Names.
Alternate or Series Title:
List of c. 63 Jews who arrived in Palestine.
Museum or Other Institution Holdings:
Survivors Registry Collection [photocopy]: Document File AA0007 (oversized).
A scan of this document in PDF format is available to authorized USHMM Computer Network users at T:\DArchives\ReferenceCollection\AA0007\AA0007.pdf.
Provenance:
Source Institution: Jewish Historical Museum, Amsterdam. Institutional Call Number-- 00001624.
Keywords:
Holocaust survivors --Netherlands --Registers.
Holocaust survivors --Palestine --Registers.
Jews, Dutch --Palestine --Registers.
Jews, Dutch --Israel --Registers.
Jews, German --Palestine --Registers.
Jews --Emigration and immigration --Palestine --Registers.
Abstract:
Undated unalphabetic handwritten register of 63 Jews, mostly Dutch, but many clearly German-born, who emigrated to Palestine. Some entries include year of birth or age and/or what is presumably place of birth.
Language and Other Notes:
Text in Dutch.
Formerly cataloged under the cataloger-assigned title: List of c. 63 Jews who arrived in Palestine.
Location of Electronic or Internet File:
T:\DArchives\ReferenceCollection\AA0007\AA0007.pdf (USHMM Network)
Resource Center Cataloging Notes:
Former Q&A Name Lists Database File Number-- AA0007
Description:
As a percentage, Dutch Jews probably perished at a higher rate than any other West European country. Prior to WWII, the community consisted of about 150,000 persons, including Jews who had fled there, primarily from Germany. 110,000 Jews were deported. About 5,000 returned, though a larger number survived in hiding either in the Netherlands or in other countries.

A substantial percentage of these registrants were born outside the Netherlands, primarily Germany, and there are significant numbers of persons born in Hamburg, Cologne, Berlin and other places, as well as smaller numbers from Austria, Poland and elsewhere.

A useful history of the Dutch Jewish community prior to, during and after the German occupation is provided in Dienke Hondius' Return: Holocaust Survivors and Dutch Anti-Semitism, (Westport, Conn.: Praeger, 2003).

This collection includes a number of lists obtained from the Jewish Historical Museum in Amsterdam. The lists include survivors documented after the war in various locations. Survivors include those identified as Dutch along with others, mostly German Jews, who may have immigrated to the Netherlands after the war.