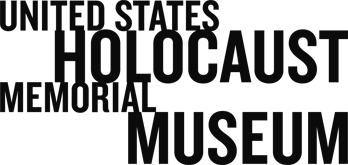 Holocaust Survivors and Victims Database
THIS LIST CONTAINS NAMES OF THOSE WHO LIVED IN 1940-1944 IN MY HOME TOWN SIMLEUL-SILVANIEI (SZILAGY-SOMLYO). (ID: 27528)
View all names in this list Search names within this list
Description:
Electronic data from a list of Jews who once lived in Simleul-Silvaniei, data includes names, ages and notes on fate
Compiler:
Adler-Jozsef, Rachel
Feiger, Mendu
Gross, Elly, 1929-
Grunbaum-Jaari, Eva
Hensel, Miku
Jozsef, Miki
Moskovits-Selka, Eta
Event Date:
After 27 May 1944
Number of Persons (Exact):
1251
Place of origin:
Simleu Silvaniei, Romania
Place of Incarceration:
Cehu Silvaniei [ghetto], Romania
Place To:
Auschwitz II-Birkenau, Poland
Notes:
Data created from information also in Elly Gross, Storm Against the Innocents : Holocaust Memories and Other Stories, [New York?]: E. Gross, c2000, USHMM Library call number PS3557.R569 A3 2000

This version contains the following introduction:
"
The city's Jewish Community was brutally destroyed by Hungarian-German allies.

FIRST IN 1942-1943 MANY JEWISH MEN BETWEEN AGES 18-55 WERE DRAFTED TO FORCED LABOR AND GRADUALLY 90% WERE MASSACRED.

In the City Jewish children, their mothers, elders and the sick remained.

IN 1944 ARMED SOLDIERS FORCED, ALL JEWS TO A GHETTO IN CEHUL-SILVANIEI (SOMLYO-CHEHI). THE GHETTO (LIQUIDATION)DEPORTATION BEGAN EARLY SATURDAY EREV SEVUAS MAY 27, 1944. THE FIRST TRANSPORT 3106 PERSON ARRIVED IN AUSCHWITZ-2/BIRKENAU, FRIDAY DAY BREAK JUNE 2, 1944, at first selection 120-150 were directed to the right.

By miracle or fate I Elly Gross, born Elly Berkovits survived.

IN MEMORY OF THE MARTYRS I'LL TRY TO LIST THEIR NAMES BE ENTERED IN THE STATE MUSEUM'S REGISTER, AUSCHWITZ-BIRKENAW,POLAND. MEMORIAL YORCEIT DEPORTED FROM SALAJ REGION IS ON SIVAN 11, THE DAY FIRST TRANSPORT ARRIVED INTO HELL

To prepare this list helped; Feiger Mendu, Adler-Jozsef Rachel, Jozsef Miki, Grunbaum-Jaari Eva, Moskovits-Selka Eta, Hensel Miku.

Since 1944, 54 years passed, some VICTIMS first name and especially their exact ages we do not remember, however we know their approximate ages . In 1944 we were children, a few of us are still alive. Most survivors have passed away in their injury suffered during the storm which swept Europe "THE HOLOCAUST".

The Hungarian's were over zealous to hand over every Jew to their allies the German Nazis.

TODAY NO JEWS LIVE IN THE CITY OF SIMLEUL-SILVANIEI. (MARCH 4, 1998)

On arrival to Auschwitz-Birkenau those who Dr. Mengele selected to the left were sent to gas chambers.

Those who Dr. Mengele sent to the right meant temporary survival.

MANY FAMILIES HAD ONE MEMBER WHO PERISHED IN FORCED LABOR CAMPS, ON THE MARCH TO, OR ON THE RETURN FROM THE RUSSIAN FRONT. DEPROTED FROM SALAJ REGION MEMORIAL YORCIET DAY IS ON SIVAN 11.

FAMILY NAMES MARKED **UNKNOWN** we knew that they lived in our hometown and they were deported, but not their individual names."
Keyword:
Conscript labor
Killing center
Description:
Electronic indices of Holocaust survivors and victims, from various sources.