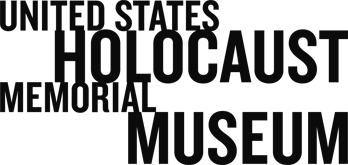 Holocaust Survivors and Victims Database
[Name data from from sampling of more than 300 identification card photos of local Jewish residents that were found on the floor of the Gestapo headquarters in Biała Rawska in January 1945] (ID: 26827)
View all names in this list Search names within this list
Description:
Digital index from a sampling of more than 300 identification card photos of local Jewish residents found on the floor of the Gestapo headquarters in Biała Rawska in January 1945 by Leon Sztubert, a Jewish survivor from the town who spent the war in hiding in a nearby forest. Data includes names and dates of birth and death.
Primary Source Creator:
Gestapo
Compiler:
Holocaust Survivors and Victims Resource Center
Number of Persons (Exact):
135
Place of origin:
Biala Rawska, Poland
Notes:
Created from information in the USHMM Photo Archives.
Description:
Electronic indices of Holocaust survivors and victims, from various sources.