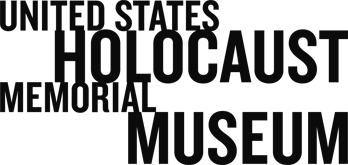 Holocaust Survivors and Victims Database
Remember Me? (ID: 26198)
View all names in this list Search names within this list
Description:
Electronic data from the United States Holocaust Memorial Museum project "Remember Me?", created in order to collect user created data regarding displaced child survivors; data includes names, nationalities and associated places
Credit:
Gift of Robert Marx, Yaffa Eliach Collection, Center for Holocaust Studies, Museum of Jewish Heritage, NY
The Jacob Rader Marcus Center of the American Jewish Archives
Primary Source Creator:
United Nations Relief and Rehabilitation Administration
World Jewish Congress
Compiler:
Holocaust Survivors and Victims Resource Center
Primary Source Document Date:
Between 1945 - 1947
Event Date:
Between 1945 - 1947
Nationality:
Austrian
Belgian
Czech
Czechoslovakian
Dutch
French
German
Polish
Romanian
Stateless
Number of Persons (Exact):
1098
Postwar Place:
Kloster Indersdorf [DP camp], Munich, Bavaria, Germany
Notes:
Only approximately 170 of the children were in Kloster Indersdorf. The others were in various facilities or private residences throughout Europe.
Description:
Electronic indices of Holocaust survivors and victims, from various sources.