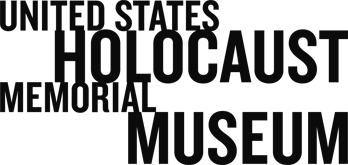 Holocaust Survivors and Victims Database
Displaying 1 of 17
Registry of Names of the Bergen-Belsen Concentration Camp Prisoners (ID: 25721)
View all names in this list Search names within this list
Description:
Electronic data regarding names of former Bergen-Belsen concentration camp prisoners; data includes names, dates of birth, death, liberation, deportation and detention, associated places, prisoner numbers and nationalities
Compiler:
Gedenkstätte Bergen-Belsen
Event Date:
Between 1939 - 1945
Persecution Status:
"Asocial" targets
Homosexual
Jehovah's Witness
Jew
Political and ideological targets
Romani
Nationality:
Albanian
American
Argentine
Armenian
Austrian
Belgian
Bolivian
British
Bulgarian
Chilean
Chinese
Croatian
Czechoslovakian
Dane
Dutch
Ecuadorian
Egyptian
El Salvadorean
French
German
Greek
Guatemalan
Haitian
Honduran
Hungarian
Italian
Latvian
Lithuanian
Luxembourger
Mexican
Montenegrin
Moroccan
New Zealander
Nicaraguan
Norwegian
Palestinian
Paraguayan
Peruvian
Polish
Portuguese
Romanian
Serbian
Slovak
Slovene
Soviet
Spanish
Stateless
Swiss
Turk
Ukrainian
Uruguayan
Venezuelan
Yugoslavian
Prisoner Number:
1 - 123538
Number of Persons (Exact):
50598
Place of Incarceration:
Bergen-Belsen [concentration camp], Germany
Keyword:
"Arbeitsscheue Reich" (work shirker)
"Mischling" (mixed race)
"Schutzhäftling" (protective custody prisoner)
"Sicherungsverwahrt" (security detention)
"Vorbeugungshäftling" (preventive detention prisoner)
"Zivilarbeiter" (civilian worker)
Concentration camp
Contact Note:
The bilingual (German/English) Book of Remembrance is available from the Bergen-Belsen Memorial for EUR 28 plus shipping. The book is free of charge for survivors of the Bergen-Belsen concentration camp.
Description:
Electronic indices of Holocaust survivors and victims, from various sources.