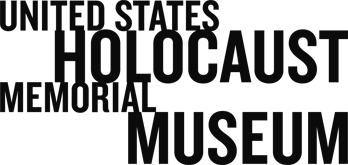 Holocaust Survivors and Victims Database
500 Women from Bergen-Belsen to Junkers-Aschersleben (ID: 23809)
View all names in this list Search names within this list
Description:
Electronic data created from a transport list in the International Tracing Service collection, from a transport list entitled "Neuzugänge Vom 23. Januar 1945 500 weib. Häftlinge von KL Bergen-Belsen nach Akdo Junkers - Aschersleben."; list includes names, prisoner numbers dates of birth, occupation and is organized by name alphabetically within prisoner group
Primary Source Creator:
Politische Abteilung, Buchenwald
Primary Source Document Date:
23 Jan 1945
Persecution Status:
Political and ideological targets
Ethnic targets (other)
Jew
Nationality:
Belgian
Hungarian
Yugoslavian
Prisoner Number:
62325 - 63500
Number of Persons (Exact):
500
Place From:
Buchenwald [concentration camp], Germany
Place To:
Junkers-Aschersleben
Notes:
Index found in collection, created from information also in the United States Holocaust Memorial Museum, International Tracing Service collection, 1.1.5.1, folder 173, document nos. 5289305-5289315
Keyword:
Concentration camp
"Zivilarbeiter" (civilian worker)
Description:
Electronic indices of Holocaust survivors and victims, from various sources.