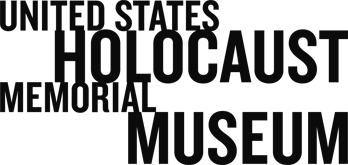 Holocaust Survivors and Victims Database
Jewish Partisans in Belarus 1941-1944 (ID: 20930)
View all names in this list Search names within this list
Description:
Electronic data regarding Belarus partisans. The index includes name (including patronymic), year of birth, last residence, oblast, brigade, unit, and date of death (if known).
Compiler:
Gerasimova, Dr. Inna Pavlovna
Index Date:
Before 1 Jun 2010
Event Date:
Between 1941 - 1944
Number of Persons (Exact):
8451
Current Location:
Belarus
Notes:
Created from information in Vstali my plechom k plechu-- : evrei v partizanskom dvizhenii Belorussii, 1941-1944, Minsk: Asobny Dakh, 2005, USHMM Library call number D810.J4 V78 2005
Description:
Electronic indices of Holocaust survivors and victims, from various sources.