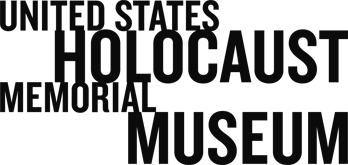 Holocaust Survivors and Victims Database
Lublin, Poland: Initial Registration of Lublin's Jews - October 1939 and January 1940 (ID: 20874)
View all names in this list Search names within this list
Description:
Electronic data compiled an alphabetical listing of the male heads of households appears to have survived in the Lublin Judenrat files. It is a typed, alphabetized list bound into a register book. This is apparently the second of two books, as only surnames beginning with the letters "M through Z" appear in the register.
List Type:
Index
Registration / register
Compiler:
Diamond, Stanley
Magid, Robinn
Mitelsbach, Edward
Jewish Records Indexing
Event Date:
Between Oct 1939 - Jan 1940
Number of Persons (Exact):
6535
Current Location:
Lublin, Poland
Notes:
Created from Lublin Judenrat file copies, USHMM Archives RG-15.101M reel 24
Keyword:
Jewish Council / Judenrat
Description:
Electronic indices of Holocaust survivors and victims, from various sources.