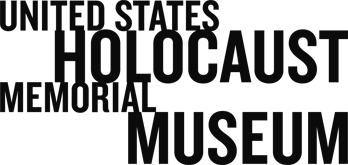 Holocaust Survivors and Victims Database
Kovno Cemetery Database 1941-1943 (ID: 20852)
View all names in this list Search names within this list
Description:
Electronic data regarding persons buried at Kovno Cemetery between 1941 and 1943. Index includes name, father's first name, address, Hebrew and secular dates of death, and location of burial.
Compiler:
Nusinov, Sylvia
Ash, Dr. Joseph
Cohen, Rabbi Edward
Dver, Marc
Esterson, Prof. G. I.
Falk, Rodney
Griliches, Prof. Zvi
Jacobs, Ellen A.
Friedman, Harold
Gotsyn, Yetta
Malkin, Alex
Lev-Zion, Martha
Lishower, Avi
Maynard, Jeffrey
Ossey, Kevin
Rhode, Harold
Weiss, Robert
Yarin, Jim
Index Date:
Before 15 Jan 2009
Event Date:
Between 1941 - 1943
Number of Persons (Exact):
837
Place of Burial:
Kaunas, Lithuania
Notes:
Created from information in the Ghetto Fighters Museum and The Jacob Rader Marcus Center of the American Jewish Archives
Description:
Electronic indices of Holocaust survivors and victims, from various sources.