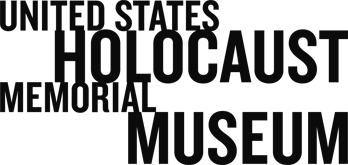 Holocaust Survivors and Victims Database
The Lost Train: Bergen-Belsen to Tröbitz (ID: 20847)
Description:
Electronic data regarding prisoners who died on a transport departing from Bergen-Belsen and finally arriving at Tröbitz, from various sources. Index includes name, date and place of birth, place of burial, nationality, and comments.
Index Date:
Before 12 Dec 2008
Event Date:
Between 10 Apr 1945 - 22 Apr 1945
Nationality:
Stateless
Paraguayan
Yugoslavian
Albanian
Hungarian
Dutch
Belgian
Greek
Ecuadorian
Peruvian
Serbian
Chilean
French
El Salvadorean
American
Montenegrin
Polish
Number of Persons (Exact):
704
Place of Incarceration:
Bergen-Belsen [concentration camp], Germany
Place From:
Bergen-Belsen [concentration camp], Germany
Place To:
Tröbitz, Germany
Notes:
Created from information in Die jüdischen Gedenkstätten: Tröbitz, Wildgrube, Langennaundorf und Schilda im Landkreis Elbe-Elster, Herzberg: Landkreis Elbe-Elster, [2000?], USHMM Library call number D804.175.E43 A75 2000, and other sources
Keyword:
Concentration camp
Description:
Electronic indices of Holocaust survivors and victims, from various sources.