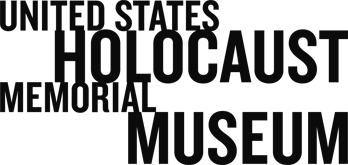 Holocaust Survivors and Victims Database
[Jews Who Were Aboard the Motor Schooner Mefkure] (ID: 20822)
Description:
Electronic data regarding Jewish persons who were aboard the motor schooner Mefkure, which left the port of Constanta, Romania sailing under the Turkish and Red Cross flags carrying Jewish refugees to Palestine. Index includes name, age, and previous residence.
Index Date:
Before 30 Jul 2008
Number of Persons (Exact):
301
Place From:
Constanța, Romania
Notes:
Created from information in Tragedia navelor "Struma" șI "Mefkure", Constanța: Editura Fundației A. Șaguna, 1998, USHMM Library call number DS135.R7 G49 1998, ISBN: 9739262406
Description:
Electronic indices of Holocaust survivors and victims, from various sources.