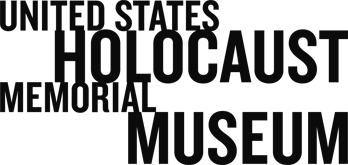 Holocaust Survivors and Victims Database
Bergen-Belsen to Philippeville, Algeria (UNRRA Camp) (ID: 20786)
Description:
Electronic data regarding Jewish persons sent from Bergen-Belsen to Switzerland and then on to Philipville, Algeria, a UNNRA camp, on January 25, 1945 as part of a prisoner exchange. These prisoners, while primarily born in Europe, all held citizenship for countries in North and South America. The index includes name, date and place of birth, nationality, and comments.
Index Date:
Before 31 Oct 2007
Nationality:
Haitian
American
Paraguayan
Ecuadorian
Number of Persons (Exact):
200
Place From:
Bergen-Belsen [concentration camp], Germany
Place To:
Philippeville [UNRRA refugee camp], Algeria
Notes:
Copy of document is located in Resource Center Reference Collection. The original source of the document was the Centraal Registratiebureau voor Joden in Eindhoven, Netherlands.
Description:
Electronic indices of Holocaust survivors and victims, from various sources.