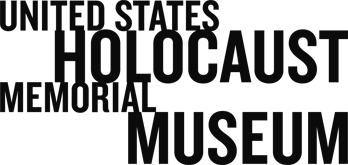 Holocaust Survivors and Victims Database
Aufbau Database (ID: 20774)
View all names in this list Search names within this list
Description:
Electronic data regarding Holocaust survivors and victims from the Aufbau German language publications of the 1940s. The index includes name, date and place of birth, prewar location, date and place of death (if applicable), postwar location, and source (title of article in Aufbau, and date it appeared, with page number)
Index Date:
Between 1998 - 2001
Number of Persons (Exact):
33557
Notes:
At the United States Holocaust Memorial Museum in Washington, the Aufbau microfilms can be found in the library. There are no microfilm call numbers for Aufbau at USHMM. Visitors to the USHMM can ask for the Microform material, this collection is housed alphabetically by name of publication.
Folder:
AA0101 (see list)
Description:
Electronic indices of Holocaust survivors and victims, from various sources.