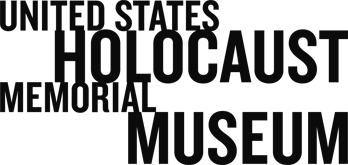 Holocaust Survivors and Victims Database
Committee in Warszawa-Praga, District 5, Voivodship Jewish Committee/Board in Bydgoszcz (about 105 persons) {H} (ID: 20758)
View all names in this list Search names within this list
Description:
Electronic data compiled from a list of 105 persons for which individual assistance was requested, ca. 1945, generated by the Central Committee of Polish Jews. Index includes name, age, parents' names, and current address.
List Type:
Index
Registration / register
Compiler:
Czestochowa-Radomsko Area Research Group
Index Date:
Before Dec 2006
Primary Source Document Date:
Circa 1945
Number of Persons (Exact):
105
Current Location:
Bydgoszcz, Poland
Notes:
Created from information in the American Jewish Archives, Central Committee of Polish Jews, persons for whom individual assistance is requested, about 1945; MSS COL 361, file D55/5
Description:
Electronic indices of Holocaust survivors and victims, from various sources.