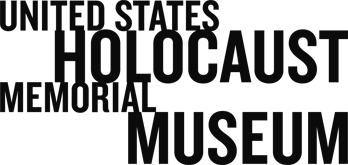 Holocaust Survivors and Victims Database
Jewish Families Deported from Dorohoi to Transnistria (ID: 20724)
View all names in this list Search names within this list
Description:
The database contains information from records of the Centrala Evreilor (Jewish Center) from Dorohoi, Romania, regarding Jews in district Dorohoi whose families were deported to Transnistria while they were mobilized in forced labor brigades.

A large group of males, from northern Romania, were sent to forced labor camps. While they were away, the Jewish family members of the forced laborers from Dorohoi were deported to Transnistria. There seems to have been an understanding that family members of those in the labor camps would not be deported. Despite this understanding, some of the families were deported, based on a haphazard system. Upon the return of the survivors from the work camp, the leaders of the Jewish Romanian community started to intervene on behalf of the deported family members to have them returned to Dorohoi. Due to the leaders' efforts, the deported family members were returned.
Primary Source Creator:
Centrala Evreilor din Romania
Compiler:
Zeiselman, Paula
Altman, Nolan
Blum, Eve
Friedlaender, Kurt
Green, Harry
Kallmann, Ernest
Malovicki, Elisha
Mitelsbach, Edward
Neuman, Shimon
Vendel, Susanna
Primary Source Document Date:
Circa 1942
Number of Persons (Exact):
3350
Place From:
Dorohoi, Romania
Notes:
Created from information in USHMM Archives RG 25.016M, reel 17, File 308. The database was updated on June 5, 2019.
Description:
Electronic indices of Holocaust survivors and victims, from various sources.