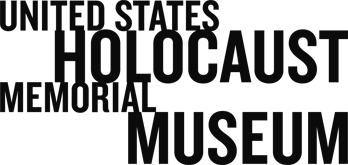 Holocaust Survivors and Victims Database
Database of Jewish refugees arriving in Australia via Melbourne between 1946-1954 (ID: 20698)
View all names in this list Search names within this list
Description:
Electronic data regarding Jewish refugees who arrived in Melbourne, Australia between 1946 and 1954; data includes names, sex, dates and places of birth, ages, dates and ports of departure, ship names, nationalities, destinations and occupations
Compiler:
Jewish Care
United States Holocaust Memorial Museum
Event Date:
Between 1946 - 1954
Nationality:
Austrian
British
Czech
Czechoslovakian
Dutch
Egyptian
English
French
German
Greek
Hungarian
Israeli
Italian
Latvian
Lithuanian
Moroccan
Polish
Romanian
Russian
Spanish
Swedish
Swiss
Turk
Soviet
Yugoslavian
Number of Persons (Exact):
12161
Destination:
Adelaide, Australia
Bonegilla, Australia
Brisbane, Australia
Dalesford, Australia
Derby, Australia
Freemantle, Perth, Australia
Liverpool, Australia
Melbourne, Australia
New Zealand
New South Wales, Australia
Perth, Australia
Queensland, Australia
Roseville, New South Wales, Australia
Sydney, Australia
South Australia, Australia
Notes:
This index is based on shipping lists of people who disembarked in Melbourne, Sydney and Brisbane, and does not refer to documents in RG-69.004 'Case files from the Australian Jewish Welfare and Relief Society [microform]'. It is possible that names from this index will also appear in documents from RG-69.004M.
Description:
Electronic indices of Holocaust survivors and victims, from various sources.