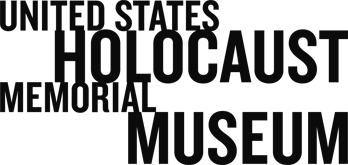 Holocaust Survivors and Victims Database
PAMATAJ ! (ID: 20635)
View all names in this list Search names within this list
Title in English:
REMEMBER !
Description:
Electronic data regarding Jewish residents of Nowe Zamky who perished in the Holocaust after being deported to Auschwitz in two separate transports, June 12 and 15, 1944, from documents in the Nowe Zamky District Archives and survivor testimony; data includes names and years of birth; English inscription on web page read: JEWISH RESIDENTS OF NOVE ZAMKY WHO PERISHED IN THE HOLOCAUST AFTER BEING DEPORTED TO THE AUSCHWITZ DEATH CAMP IN TWO TRANSPORTS ON JUNE THE 12 AND 15, 1944 ( ON SIVAN THE 23 AND 26, 5704 ) AND THOSE WHO DIDN'T THIS LIST WAS COMPILED WITH THE HELP OF DOCUMENTS FROM THE NOVE ZAMKY DISTRICT ARCHIVE AND TESTIMONIES OF SURVIVORS LIVING AT HOME AND ABROAD. THIS MEMORIAL WAS INITIATED BY THE JEWISH COMMUNITY OF NOVE ZAMKY AND UNVEILED AT THE OCCASION OF THE 55TH ANNIVERSARY OF DEPORTATIONS. SURVIVE IN FORCED LABOUR CAMPS AS WELL.
List Type:
Index
Memorial list
Research project
Compiler:
Zidovskej nabozenskej obce v Novych Zamkoch
Index Date:
Before Aug 2001
Number of Persons (Exact):
2593
Place of origin:
Nové Zámky, Slovak Republic
Place To:
Auschwitz [Concentration camp], Poland
Description:
Electronic indices of Holocaust survivors and victims, from various sources.