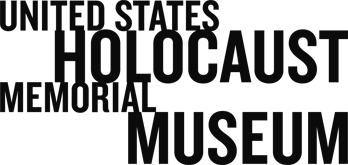 Holocaust Survivors and Victims Database
NAMES (Volume 1, A-J) OF JEWISH VICTIMS OF HUNGARIAN LABOUR BATTALIONS by the Beate Klarsfeld Foundation. (ID: 20612)
View all names in this list Search names within this list
Description:
Alphabetical listing of 14349 Jews (Last names A-J) conscripted for forced labor and sent to the Eastern front where they disappeared. Electronic data entries include mother's name and maiden name, date and place of birth, and date and place of the individual's death where known. From the Jewish victims of the Hungarian Labor Battalion books published by the Beate Klarsfeld Foundation.
Credit:
The archival material (identity cards) on which this publication is based is held by the Hungarian Military Archives in Budapest. The Yad Vashem archives has microfilmed and computerized the collection.
List Type:
Forced labor
Index
Memorial list
Primary Source Creator:
Beate Klarsfeld Foundation
Primary Source Document Date:
1992
Number of Persons (Exact):
14349
Notes:
Created from information in Nevek = Shemot = Names, Jerusalem: Szól A Kakas Már; New York: Beate and Serge Klarsfeld Foundation, 1992, USHMM Library call number DS135.H9 N48 1992 (Introduction in Hungarian, English and Hebrew.)
Part of [HUNGARIAN JEWISH VICTIMS: NAMES FROM THE NEVEK PROJECT] (ID: 39683)(
http://www.ushmm.org/online/hsv/source_view.php?SourceId=39683
)
Description:
Electronic indices of Holocaust survivors and victims, from various sources.