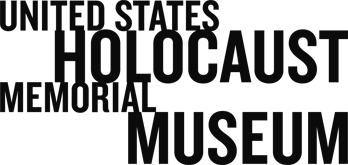 Holocaust Survivors and Victims Database
Death Marches (ID: 20591)
Description:
Electronic data regarding Buchenwald death march victims as published in Katrin von Greiser's, Thüringen 1945 - Todesmärsche aus Buchenwald. Such "death marches" took place during the last months of World War II as Allied troops neared various concentration camps. Tens of thousands of prisoners were forced to march toward other camps further away from the Allied advances.
Primary Source Document Date:
2001
Number of Persons (Exact):
102
Place From:
Buchenwald [concentration camp], Germany
Notes:
Created from information in Katrin von Greiser, Thüringen 1945: Todesmärsche aus Buchenwald: Überblick, Namen, Orte, Weimar: Stiftung Gedenkstätten Buchenwald und Mittelbau-Dora, 2001, USHMM Library call number D804.7.D43 G74 2001
Keyword:
Concentration camp
Description:
Electronic indices of Holocaust survivors and victims, from various sources.