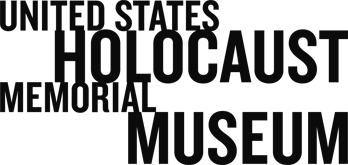 Holocaust Survivors and Victims Database
Gerda Rushin
Father's Name:
Brano Dossower
Mother's Name:
Vally Hermann
Place of Birth:
Berlin, Germany
Date of Document:
16 Feb 1940
Date of Last Departure:
1939
Date of Arrest:
29 Jan 1940
Offense:
Ent Palestine Illegally Sec 5 and 12 Of IO 1933
Previous Place of Residence:
Berlin, Germany
Address in Country of Origin:
Berlin, Tauentzinerstr 47
Document Number:
D/802/40/CHU
Physical Description?
Yes
Remarks:
Form 270 Attached
Other Notes:
Route Followed: S S Hilda, Port Bratislava
Name of Omdah or Sheikh: Dr. J. Prinz Rabiner In Berlin
Present Circumstances: Destitute
First Reference: Kurt Herrmann Alexanderpl 53 Berlin
Description:
This grouping contains documentation for individuals who attempted to enter Palestine illegally aboard the S.S. Hilde in January of 1940. These documents consist of Applications for an Order of Deportation(form P.252), Orders of Deportation (form P.254), and identification photos.