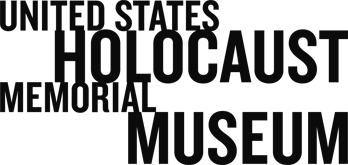 Holocaust Survivors and Victims Database
Jeannette Fanny Zeckendorf
Date of Birth:
8 Jul 1906
Place of Birth:
Amsterdam
Date of Death:
16 Jul 1943
Description:
During the Second World War, Camp Westerbork, Netherlands, was known as "the gateway to Hell". It was a transit camp to concentration camps like Auschwitz and Sobibor. However, the camp, built in 1939, was first used as a refugee camp for Jews fleeing from Germany and Austria.

Camp Westerbork Memorial Centre captures all those stories in the database of "A Name and a Face". Data from various archives are linked to this database in order to get as complete a picture as possible of the fate of the victims. On the basis of these data, the Memorial Centre can provide more and more answers to questions about when someone was staying in Camp Westerbork and when he or she was deported to the East.

This is one of several collections in the Name Discovery of the USHMM's Holocaust Survivors and Victims Database. You can search and discover the names. The search results will link to the full name records on the Camp Westerbork Memorial Centre's website.