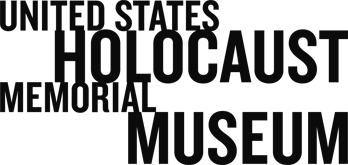 Triumph of Hope: From Theresienstadt and Auschwitz to Israel
Academic PublicationClose

Triumph of Hope: From Theresienstadt and Auschwitz to Israel

By Ruth Elias
Translated by Margot Bettauer Dembo


Paperback

SPECS: x + 274 pages, photos, maps, 5" X 8 ¼"
PUB DATE: 1999


KIND: Paperback
ISBN-10: 0-471-35061-3
ISBN-13: 978-0-471-36061-3

PRICE: $18.95


PUBLISHED BY: John Wiley & Sons/Turner Publishing in association with the United States Holocaust Memorial Museum


Hardcover

PUB DATE: 1998


KIND: Hardcover
ISBN: 0-471-16365-1

PRICE: $24.95


PUBLISHED BY: John Wiley & Sons/Turner Publishing in association with the United States Holocaust Memorial Museum


TEL: 800.259.9998

Call to order from the Museum Shop

For more information about Academic Publications, e-mail cahs_publications@ushmm.org
By Ruth Elias
Translated by Margot Bettauer Dembo

"Ably translated, this is an extraordinary Holocaust memoir wherein a young Czech woman undergoes a dizzying variety of hellish experiences....Because of the variety of the author's experiences and the power of their expression here, if you could only read one Holocaust memoir—this should be the one."
—Kirkus Reviews
Now available in English, this is the internationally acclaimed memoir of a Jewish woman who was taken to Auschwitz while several months pregnant. There she was forced to confront perhaps the most agonizing choice ever imposed upon any woman, upon any human being…so that both she and her newborn infant should not die in a Nazi "medical" experiment.
Ruth Elias, a young Jewish woman from Czechoslovakia, survived three years in the Nazi camps of Theresienstadt and Auschwitz. In this haunting testimony, she relives the day-to-day conditions and horrific inhumane treatment of those years. In 1942, Ruth, her sister, and her father were rounded up for "resettlement." In direct and simple language, she evokes the terror of those camps from which virtually no others of her family would emerge alive. She describes in painful detail how, having given birth in Auschwitz, she and her baby became part of a sadistic experiment personally conducted by the infamous SS physician Dr. Josef Mengele.
Triumph of Hope also vividly recounts the aftermath of imprisonment and the difficult adjustment to normal life after the war. Ruth Elias's story is a remarkable portrayal of the emotional and psychological state of life in chaotic postwar Europe: from the desperate, futile attempts to track down family and friends; to the unabated hostility of former neighbors; to the chilling indifference of those who knew nothing of the experience of the camps. For Ruth, hope would have to take the difficult path to a new life in a new land: Israel, where new challenges, new obstacles awaited.
In her unsparing chronicle of the strength it took to survive the monstrous end of one world and the tumultuous beginnings of a new one, Ruth Elias speaks for the living and the dead with stunning directness and eloquence in a book to be treasured and remembered and shared. From the book jacket.
"The understated tone of this memoir adds to the author's powerful re-creation of her life as a young Czechoslovak woman during the Holocaust."
—Publishers Weekly
"Well-written...not only provides a remarkably honest picture of the unspeakable reality of living in ghetto and slave-labor death camps, but also what it meant to be Jewish in Europe in the 1920s and 1930s. This is one of the best Holocaust memoirs I have read."
—Washington Jewish Week
"Simultaneously factual and breathtaking, Ruth Elias writes her incredible story into the reader's soul."
—Buchmagazin
"Ruth Elias's book is admonition and indictment. It is a document that says more than all the well-meaning memorial speeches."
—Hamburger Abendblatt
"Ruth Elias's report pierces like a stake in the heart of the reader."
—Main-Post
"A 'horribly good book,' attests historian Michael Wolffsohn (author of Eternal Guilt), because it 'displays horror and nevertheless has a conciliatory effect.' But that is horribly false. For this woman appears to have assembled all the strength and courage of her years of silence in order once again to face the incomprehensible."
—Sibylle Zehle, Die Zeit
"One can scarcely put down this book, and will be pursued by the images it evokes—images of omnipresent death."
—Neue Zürcher Zeitung
Ruth Elias lived in Beth Yitzchak, Israel. She passed away in October 2008.