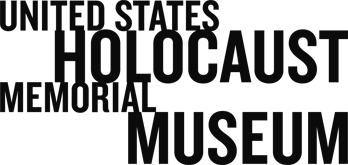 The Politics of Genocide: The Holocaust in Hungary, condensed edition
Academic PublicationClose

The Politics of Genocide: The Holocaust in Hungary, condensed edition

By Randolph L. Braham


SPECS: 321 pages; 2 maps, glossary, notes, bibliography, index 6" X 9"
PUB DATE: 2000


KIND: Hardcover
ISBN: 0-8143-2690-0
ISBN-13: 978-0-8143-2690-9

PRICE: $44.95


PUBLISHED BY: Wayne State University Press in association with the United States Holocaust Memorial Museum


Paperback

SPECS: 321 pages; 2 maps, glossary, notes, bibliography, index 6" X 9"
PUB DATE: 2000


KIND: Paperback
ISBN: 0-8143-2691-9
ISBN-13: 978-0814-32691-6

PRICE: $21.95


PUBLISHED BY: Wayne State University Press in association with the United States Holocaust Memorial Museum


TEL: 800.259.9998

Call to order from the Museum Shop

For more information about Academic Publications, e-mail cahs_publications@ushmm.org
By Randolph L. Braham

"Professor Braham's The Politics of Genocide, Condensed Edition is a comprehensive and meticulously researched book on the Holocaust in general and the Hungarian chapter in particular. It skillfully examines the tragedy of Hungarian Jewry in the context of Hungarian history and social developments. His range is impressive, his facts are accurate and his methodology is impeccable. His judgements are balanced, sparing neither the Hungarians nor the leadership of the Jewish community in his evaluation. The Politics of Genocide is the standard and unsurpassed account of the destruction of Hungarian Jewry."
—Bernhard Klein, Kingsborough Community College, City University of New York
The Politics of Genocide: The Holocaust in Hungary, Condensed Edition is an abbreviated version of this classic work first published in 1981 and revised and expanded in 1994. It includes a new historical overview, and retains and sharpens its focus on the persecution of the Jews. Through a meticulous use of Hungarian and many other sources, the book explains in a rational and empirical context the historical, political, communal, and socioeconomic factors that contributed to the unfolding of this tragedy at a time when the leaders of the world, including the national and Jewish leaders of Hungary, were already familiar with the secrets of Auschwitz.
The Politics of Genocide is the most eloquent and comprehensive study ever produced of the Holocaust in Hungary. In this condensed edition, Randolph L. Braham includes the most important revisions of the 1994 second edition as well as new material published since then. Scholars of Holocaust, Slavic, and East-Central European studies will find this volume indispensable. From the book cover.
"The earlier majestic editions of The Politics of Genocide provided the English-speaking public with vivid and accurate information on European Jewry's ultimate tragedy, the Holocaust in Hungary, which took place less than a year before the end of World War II. The book's Hungarian version caused a nation-wide re-thinking of the role Hungarians had played in that event This abbreviated version should be read by students, scholars, and all those concerned with genocide at any time and in any country."
—István Deák, Columbia University
"[T]his book will bring the history of the Holocaust in Hungary to a wide range of readers: scholars, teachers, undergraduates and graduate students. It is an abridgment of a monumental work and the remainder presents itself as a simply smaller monument."
—Sidney Bolkosky, University of Michigan­Dearborn
Randolph L. Braham is distinguished professor emeritus of political science at the City College and the Graduate School and University Center of the City University of New York, where he serves as director of the Rosenthal Institute for Holocaust Studies. He is the author or co-editor of forty-two books, including The Nazis' Last Victims: The Holocaust in Hungary (Wayne State University Press in association with the United States Holocaust Memorial Museum, 1998). His two-volume The Politics of Genocide: The Holocaust in Hungary (Columbia University Press, 1981) was selected for the National Jewish Book Award in 1981.