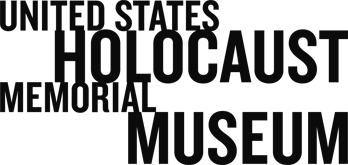 Scroll of Agony: The Warsaw Diary of Chaim A. Kaplan
Academic PublicationClose

Scroll of Agony: The Warsaw Diary of Chaim A. Kaplan

Translated and edited by Abraham I. Katsh, Foreword by Israel Gutman


SPECS: 410 pages, map, index, 6 ⅛" x 9 ¼"
PUB DATE: 1999


KIND: Hardcover
ISBN: 0-253-33534-5

PRICE: $39.95


PUBLISHED BY: Indiana University Press in association with the United States Holocaust Memorial Museum


Paperback

KIND: paperback
ISBN: 0-253-21293-6
ISBN-13: 978-0-253-21293-1

PRICE: $39.95


PUBLISHED BY: Indiana University Press in association with the United States Holocaust Memorial Museum


TEL: 800.259.9998

Call to order from the Museum Shop

For more information about Academic Publications, e-mail cahs_publications@ushmm.org
Translated and edited by Abraham I. Katsh, Foreword by Israel Gutman

"A precious record of Jewish life under Nazi rule."
—New York Review of Books
"Not only the material for history; it is history itself, agonizingly, triumphantly alive."
—Saturday Review
Smuggled out of the ghetto and carefully preserved in a kerosene can on a farm outside Warsaw, Chaim Kaplan's diary, originally recorded in beautiful, disciplined Hebrew script, is a detailed eyewitness report of the Nazi occupation of Warsaw and a unique account of the destruction of the Jewish communities of Poland. Scroll of Agony begins on September 1, 1939, as the author, a respected educator, describes the Nazi blitzkrieg that stunned the world. It ends in August 1942, when Kaplan realized that the Nazi noose was around his neck. Kaplan's remarkably objective account of the politics of occupation depicts a world of starvation and forced labor, of capricious death and planned mass murder. Yet his orderly script also conveys a world in which the struggle for survival included spiritual resistance: conducting services behind drawn shades, struggling to keep the schools open, and holding on to the rich fabric of communal life in defiance of the strongest force of dehumanization that the world has ever seen. From the book cover.
"A classic Holocaust diary, now back in print after nearly thirty years....Still as moving now as when it was first published in English (in 1965)."
—Jewish Book World
Chaim A. Kaplan (1880–1942) founded a pioneering Hebrew school in Warsaw and wrote frequently for Hebrew and Yiddish periodicals.
Abraham I. Katsh was President Emeritus of Dropsie University, Professor Emeritus of Hebrew Studies at New York University, and former President of the Jewish Academy of Arts and Sciences.