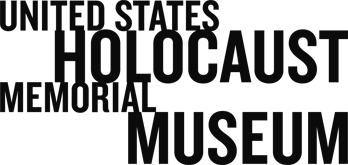 On Both Sides of the Wall
(Po Obu Stronach Muru)
Academic PublicationClose

On Both Sides of the Wall

By Vladka Meed
Introduction by Elie Wiesel


SPECS: 348 pages, 6 ¾" x 9 ½", illustrations, index
PUB DATE: June 2003


KIND: Hardcover
ISBN: 83-88797-45-X

PRICE: 25 zlotys


PUBLISHED BY: Wydawnictwo Jaworski (6/45 A. Krzywon St., 01-391 Warszawa, Poland) in Polish, in association with the United States Holocaust Memorial Museum


Academic PublicationClose

On Both Sides of the Wall

By Vladka Meed
Introduction by Elie Wiesel


English

SPECS: 276 pages, ill., index, 5 ½" X 8 ½"
PUB DATE: 1993


KIND: Paperback
ISBN: 0-89604-013-5

PRICE: $15.95


PUBLISHED BY: United States Holocaust Memorial Museum


TEL: 800.259.9998

Call to order from the Museum Shop

For more information about Academic Publications, e-mail cahs_publications@ushmm.org
By Vladka Meed
Introduction by Elie Wiesel

"Vladka's book is not 'just another work,' or merely an autobiography of the Holocaust. It is written with inspiration, with exaltation. Every sentence rings true, every scene burns itself into the reader's memory."
—Elie Wiesel
Vladka Meed, or Feigele Peltel-Miedzyrzecki, her real full name, was 17 when Hitler's army conquered Poland and entered Warsaw. From the first days of the Nazi occupation, Feigele had been a member of the underground.
Feigele was transformed into "Vladka" when she was called upon to work on the Aryan side by the underground movement. Thanks to her Aryan appearance, her fluent Polish, her gallantry and resourcefulness in a variety of responsible underground missions, she gained a reputation as a courageous, intelligent and alert underground courier. She had an impressive number of narrow escapes.
Vladka smuggled weapons across the wall to the Jewish Fighting Organization during the revolt. She helped the Jews escape from the ghetto and find shelter in the homes of Christians. As a courier of the Coordinating Committee of Jewish Organizations, she brought help to Jews in bunkers and other hiding places. She looked for, and found ways of establishing contact and extending help to the survivors in the labor camps and in the woods.
For the Polish edition Vladka has added a new Afterword.
"Vladka's simple and warm language, her attention to detail, and her rare restraint and understanding make her story a unique account of Jewish womanhood at its best and of a Jewish heart reacting to the world's betrayal with wisdom and ingenuity."
—Jerusalem Post