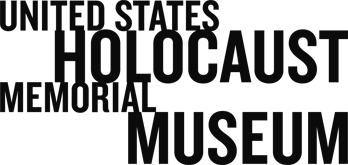 Into the Tunnel: The Brief Life of Marion Samuel, 1931–1943
Academic PublicationClose

Into the Tunnel: The Brief Life of Marion Samuel, 1931–1943

By Götz Aly
Preface by Ruth Kluger; Foreword by Raul Hilberg; Translated by Ann Millin


SPECS: xviii + 123 pages, 1 line-art diagram; 45 halftone b & w images, notes, bibliog., 5 ½" X 8 ¼"
PUB DATE: 2008


KIND: Cloth
ISBN-13: 978-0-8050-7927-2
ISBN-10: 0-8050-7927-0

PRICE: $20.00


PUBLISHED BY: Metropolitan Books/Henry Holt and Company, in association with the United States Holocaust Memorial Museum


EBOOK

PUB DATE: 2008


KIND: eBook; Formats: Amazon Kindle, Barnes & Noble Nook, Apple iPad, Kobo, Sony Reader
ISBN: 978-1-4299-2417-7

PRICE: $9.99


TEL: 800.259.9998

Call to order from the Museum Shop

For more information about Academic Publications, e-mail cahs_publications@ushmm.org
By Götz Aly
Preface by Ruth Kluger; Foreword by Raul Hilberg; Translated by Ann Millin

An acclaimed historian's astonishing feat of biographical investigation rescues from oblivion the story of one child victim of the Holocaust.
When the German Remembrance Foundation established a prize to commemorate the million Jewish children murdered during the Holocaust, it was deliberately named after a victim about whom nothing was known except her age and the date of her deportation: Marion Samuel, an eleven-year-old girl killed in Auschwitz in 1943. Sixty years after her death, when Götz Aly received the award, he was moved to find out whatever he could about Marion's short life and restore this child to history.
In what is as much a detective story as a historical reconstruction, Aly, praised for his "formidable research skills" (Christopher Browning), traces the Samuel family's agonizing decline from shop owners to forced laborers to deportees. Against all odds, Aly manages to recover expropriation records, family photographs, and even a trace of Marion's voice in the premonition she confided to a school friend: "People disappear," she said, "into a tunnel."
A gripping account of a family caught in the tightening grip of persecution, Into the Tunnel is a powerful reminder that the millions of Nazi victims were also, each one, an individual life.
"Aly's short account of the life and death of an eleven-year-old Jewish girl, with its family photos and facsimiles of German documents, exemplifies his consummate expertise. When the Marion Samuel Prize was created, no one knew anything about her save that she lived and died, but when Aly was selected to receive the award he resolved to begin what might easily have seemed to others a futile search for specifics. He found a variety of documents that chart Marion's life, among them an inventory of the modest belongings of the Samuel family. Into the Tunnel looks like a simple story, yet rarely are perpetration and its impact so clearly shown between two covers. That he should even have thought of such a biography is remarkable."
—from the foreword by Raul Hilberg, author of The Destruction of the European Jews
"This is a weighty little book, as easy to read as it is difficult to forget...For Marion Samuel, the future was a brief life and a brutal end, followed by years of obscurity...Götz Aly has accomplished a remarkable feat: he has vividly conjured up and restored to history the beginning of a life that was not to be. If only this work of commemoration could be done for all those who disappeared into the tunnel."
—from the preface by Ruth Kluger, author of Still Alive: A Holocaust Girlhood Remembered
"To rescue...a young victim from obscurity...[and] anonymity...was an inspired...idea....Aly draws on every imaginable source....Heartbreaking detail....A portrait in grief."
—New York Times Book Review
"This affecting book about one German-Jewish child and her family is worth whole libraries on National Socialism. Every public and school library should be obliged to have a copy of Aly's book."
—Die Zeit
"Ingenious...Illustrating civilian complicity in their fate, Aly notes a letter from the Samuels' former landlord, asking the authorities for rent that went unpaid after the Samuels were deported. Aly's account puts a face on the tragedy of the Holocaust."
—Publishers Weekly
"Disturbing...A distinguished and affecting account."
—Kirkus Reviews
"A book of unparalleled vividness and power."
—American Library Association Booklist
Table of contents
| | | |
| --- | --- | --- |
| | Preface by Ruth Kluger | ix |
| | Foreword by Raul Hilberg | xiii |
| 1: | Who Was This Marion Samuel? | 1 |
| 2: | Once Upon a Time in Arnswalde and Ueckermünde | 14 |
| 3: | People Fall into a Hole | 37 |
| 4: | Portrait of a Persecuted Family | 83 |
| | Afterword by Walther Seinsch | 109 |
| | Notes | 113 |
| | Bibliography | 119 |
One of the most respected historians of the Third Reich and the Holocaust, Götz Aly is the author of Hitler's Beneficiaries and Architects of Annihilation, among other books. He held the J.B. and Maurice C. Shapiro Senior Scholar-in-Residence Fellowship at the United States Holocaust Memorial Museum in Washington, D.C. in 2002-2003, and currently teaches at the Free University of Berlin.