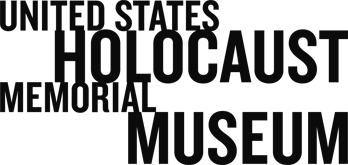 Timeline of Events
Attack on Pearl Harbor
Transcript
[Introductory music] December 7th, 1941, a day of infamy. Even as Japanese diplomats were conferring with Secretary of State Hull on peace measures, Nipponese planes were swooping down on Pearl Harbor. This pictorial record includes both US films and pictures made by the enemy as they drop their load of death on the naval base, on Wheeler Field, on civilian homes and schools. A hundred Japanese planes and a number of midget submarines took part in the attack. In an hour and five minutes, the battleship "Arizona" was completely destroyed and four others severely damaged. Three other battleships and three cruisers suffered lesser damage. Nearly two hundred planes were destroyed. In that Sunday morning inferno, the Pacific Fleet appeared to be completely immobilized by the sneak attack. Nearly three thousand casualties added to the catastrophe [sound of bombs exploding]. Within hours, the United States declared war.
December 7, 1941
Japan launches a surprise attack on the United States Pacific fleet at Pearl Harbor, Hawaii, severely damaging the fleet. The attack prevents, at least for the short term, serious American interference with Japanese military operations.
In response to the attack, the United States declared war on Japan. Following Germany's declaration of war on the United States, the United States also declared war on Germany. After the attack on Pearl Harbor, Japan attacked and occupied Guam, Wake, the Philippines, the Dutch East Indies, Hong Kong, Malaya, Singapore, and Burma. Only in mid-1942 were Australian and New Zealander forces in New Guinea and British forces in India able to halt the Japanese advance. But the turning point in the Pacific war came with the American naval victory in the Battle of Midway in June 1942. The Japanese fleet sustained heavy losses and was turned back. Allied forces slowly gained naval and air supremacy in the Pacific.
Previous: Theresienstadt Camp-Ghetto Established Next: United States Declares War on Japan