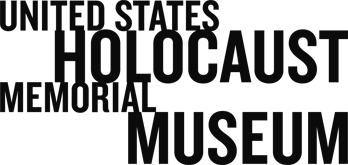 About the Collection
The United States Holocaust Memorial Museum acquired the Julien Bryan Collection in 2003. As an archival consultant and film researcher in the 1980s, Raye Farr, the founding director of the Museum's Steven Spielberg Film and Video Archive, rediscovered Julien Bryan's film heritage and brought some of his extraordinary images to the attention of the documentary film community. Over the next decade, she worked closely with Julien's son, Sam Bryan, the Executive Director of the International Film Foundation, and former Museum Archivist, Regina Longo, to assess and inventory the collection, particularly focusing on the original materials covering Poland and Nazi Germany. Sam Bryan officially donated his father's rich body of works related to World War II to the Museum in 2003. Since then, the Museum's Film and Video Archive, Archives, Photo Archives, and Conservation departments have worked diligently to preserve and further document the collection.
Together, we have truly rescued Julien Bryan's film from the dustbin of history and are able to shed new light on the experience of people struggling to defend themselves from Nazi persecution and to rebuild their countries and their lives.
Highlights from the Julien Bryan Collection (RG-10.479) include:
141 reels of motion picture film, including the most pristine version of the documentary Siege
100 contact print booklets of small black and white photographs, plus more than 1,200 enlarged photographic prints
Four boxes of personal papers, including Bryan's passport, shot lists, correspondence, magazines, press clippings, lecture notes, drafts, and original documents
Bryan's hand-annotated copy of Siege published in 1940
164 hand-colored glass lantern slides
Photo album showing the siege of Warsaw in 1939
Scrapbook containing press clippings about Julien Bryan and his documentary career
86 rolls of 35mm photographic negatives
The Museum's ongoing commitment to the legacy and work of Julien Bryan has included several well-attended public programs, collaboration with Poland's Institute of National Remembrance (IPN) on a digitization project to re-publish the 1959 book Warsaw, and inclusion in the Museum's 2010 wall calendar, which features individuals who personify the belief that What You Do Matters. Most notably, the Museum restored one of Bryan's most acclaimed works—the ten-minute newsreel Siege released in 1940. This historic film of the German attack on Poland was the first non-Nazi film seen in American theaters. It was nominated for an Academy Award in 1941 and placed on the National Film Registry by the Librarian of Congress in 2006. In 2008, the Film and Video Archive produced a new 35mm film preservation print with funding from the National Film Preservation Foundation.
When Julien Bryan died in 1974, an obituary in the Kurier Polski newspaper proclaimed, "He had been first to show to the world the tragedy and horror of war our country had been crushed by. We shall never forget it, and our memory, reinforced by thousands of meters of film, will be passed on as a document to the next generations." The Museum has ensured that the world will indeed never forget the momentous chapter in history that Julien Bryan captured movingly on film. The collection is now fully available for scholarly research and use in published works and documentary films.
Browse the complete Museum Archives inventory for the Julien Bryan Collection (RG-10.479) (PDF)
Search the Museum's Photo Archives
(Type "Bryan" into the Search box)
Search the Museum's Steven Spielberg Film and Video Archive
(Type "Bryan" into the Search box)
Search the Museum's collections
Bibliography
Janiszewska, Aleksandra, ed. Kolory Wojny / Oblęźenie Warszawy w barwnej fotografii Juliena Bryana [The Colors of War / The Siege of Warsaw in Julien Bryan's Color Photographs] (Warsaw: Instytut Pamięci Narodowej-Ośrodek KARTA, 2010).
Sawicki, Jacek and Stempowski, Tomasz, eds. Oblęźenie Warszawy / w fotografii Juliena Bryana [Siege of Warsaw / In the photographs of Julien Bryan] (Warsaw: Instytut Pamięci Narodowej-Komisja Ścigania Zbrodni przeciwko Narodowi Polskiemu, 2010).
Bryan, Julien H. Ambulance 464: encore des blesses (New York: MacMillan, 1918).
Bryan, Julien, "Exploring with the Leica," in The Leica Manual (New York: Morgan and Lester, 1937).
Bryan, Julien, "Exploring with a Movie Camera," Scholastic, v.34, May 13, 1939.
Bryan, Julien, "Adventures of a Roving Cameraman," Popular Mechanics, June/July 1939.
Bryan, Julien, "Documentary Record of the Last Days of Once Proud Warsaw," Life, October 23, 1939.
Bryan, Julien, "What Hitler's Lightning War Will Do To England," Look, December 5, 1939.
Bryan, Julien, "War Is, Was, and Always Will Be, Hell," U.S. Camera, February/March 1940. Reprinted in Jacobs, Lewis, The Documentary Tradition (New York: W.W. Norton, 1971), pp. 167–174.
Bryan, Julien, "Cameraman at the Front," Popular Mechanics, v.73, March 1940.
Bryan, Julien, "Last Days of Warsaw," Reader's Digest, v.36, April 1940.
Bryan, Julien H. Siege (New York: Doubleday, Doran and Co., 1940).
Bryan, Julien, "Face to Face (documentaries can promote international understanding)," Saturday Review of Literature v.32, April 9, 1949.
Bryan, Julien, "Friendship is a Passport," in Murrow, Edward R., This I Believe (New York: Simon and Schuster, 1952). Re-aired on The Bob Edwards Show, September 11, 2009.
Bryan, Julien, "Poland Then and Now," Look, September 1, 1959.
Bryan, Julien H. Warsaw: 1939 siege. 1959 Warsaw revisited (Warsaw: Polonia Publishing House, 1959-1960).
Selected books and articles about Julien Bryan
"Speakers Flee Warsaw: Town Hall Says Three Lecturers Will Keep Dates Here," New York Times, October 1, 1939.
"The First Uncensored Pictures of Warsaw Wreckage," New York Times, October 8, 1939.
"No need for Gas Masks: But Helmets Would Have Saved Many Poles, Fugitive Says," New York Times, November 24, 1939.
"Julien Bryan, One of the Last Americans to Leave Polish Capital, Gives Lecture with Movies on How Hundred Thousand Died," The Washington Post, December 2, 1939, p. 4.
Kelly, Fred, "A Close-up, My Friend Julien Bryan," Black Book.
Hyatt, Hannah, "Julien Bryan, Internationalist," Film Library Quarterly, Winter 1970–1971.
Lee, Rohama, "He Visualized the Family of Man," A Monograph in the American Archives of the Factual Film Series, Iowa State University, May 23, 1984.
"Rare Glimpses of Poland in the 1930s and the Beginnings and Aftermath of World War II," Screening and Discussion, United States Holocaust Memorial Museum, April 16, 2004.
"Restoring the Films and Legacy of Julien Bryan," 5th Orphan Film Symposium, University of South Carolina, March 24, 2006.
http://www.sc.edu/filmsymposium/Orphans_Sound/orphans.htm (external link)
"70 Years Later: Remembering the German Invasion of Poland," Public Program, United States Holocaust Memorial Museum, September 15, 2009.
Eagan, Daniel, "A Witness to Total War," The Nation, October 21, 2009.
Edwards, Mike, "Indelible Images: On to Warsaw," Smithsonian Magazine, November 2010.