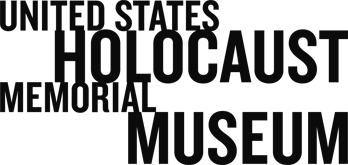 Looted Art
Looted Art
Introduction
During the Second World War, Adolf Hitler mandated that other nations' cultural property be obtained, often forcibly, for the greater good of the state. His goals were both financial and cultural. Not only did Hitler want to enrich the Third Reich and its leaders with exquisite and culturally significant treasures, but he also intended to repatriate artworks once stolen from Germany, sell looted art that did not reflect the Reich's ideals, and create in his hometown of Linz, Austria a Führermuseum, an institution he hoped to make into the cultural center of the world.
The plunder and looting of art and other treasures was not limited to the Third Reich, however. The Soviet and American armies also participated, the former more thoroughly and systematically, the latter at the level of individuals stealing for personal gain.
The following bibliography was compiled to guide readers to materials on looted art that are in the Library's collection. It is not meant to be exhaustive. Annotations are provided to help the user determine the item's focus, and call numbers for the Museum's Library are given in parentheses following each citation. Those unable to visit might be able to find these works in a nearby public library or acquire them through interlibrary loan. Follow the "Find in a library near you" link in each citation and enter your zip code at the Open WorldCat search screen. The results of that search indicate all libraries in your area that own that particular title. Talk to your local librarian for assistance.
Background Information « top »

Akinsha, Konstantin, et al. Beautiful Loot: The Soviet Plunder of Europe's Art Treasures. New York: Random House, 1995. (N 8795.3 .G3 A39 1995) [Find in a library near you (external link)]

Chronicles the meticulous planning and organization involved in the Soviet Union's wholesale confiscation of more than two and a half million European cultural treasures, including art objects, books, and archival documents, from the newly defeated Germans. Explores the discovery that numerous objects were never recovered and are still hidden in Russia. Includes illustrations, notes, a bibliography, and an index.

Alford, Kenneth D. Nazi Plunder: Great Treasure Stories of World War II. Cambridge, MA: Da Capo, 2001. (D 810 .A7 A44 2001) [Find in a library near you (external link)]

Profiles 21 separate cases of looting and confiscation of art and other valuables during and immediately after the war. Highlights facts and theories of the whereabouts of these collections. Includes appendices, a bibliography, endnotes, illustrations, and an index.

Alford, Kenneth D. The Spoils of World War II: The American Military's Role in the Stealing of Europe's Treasures. New York: Carol Publishing Group, 1994. (D 810 .A7 A37 1994) [Find in a library near you (external link)]

Relates the story of the United States Army's plunder of valuable art and artifacts following the liberation of Germany. Includes an appendix, notes, and an index, along with several black and white illustrations.

Baresel-Brand, Andrea. Verantwortung wahrnehmen: NS-Raubkunst - eine Herausforderung an Museen, Bibliotheken und Archive = Taking Responsibility: Nazi-looted Art- A Challenge for Museums, Libraries, and Archives. Magdeburg: Koordinierungsstelle für Kulturgutverluste, 2009. (D 810 .A7 V47 2009) [Find in a library near you (external link)]

Presents 17 papers delivered at a conference of the same name held in Berlin, December 2008. Examines issues related to restitution of cultural assets; provenance research; and compromises and resolutions to various claims. Each chapter is in both English and German, with Hebrew summaries and endnotes at the end.

Chamberlin, E. R. Loot!: The Heritage of Plunder. New York: Facts on File, 1983. (N 8795 .C4 1983) [Find in a library near you (external link)]

Provides historical context for Hitler's looting campaigns by reviewing the looting practices of ancient civilizations, third world countries, and Napoleon, who, like Hitler, appropriated cultural treasures for the greater glory of the state. Includes numerous illustrations, a bibliography, and an index.

De Jaeger, Charles. The Linz File: Hitler's Plunder of Europe's Art. Exeter, England: Webb & Bower, 1981. (N 8795 .D35 1981) [Find in a library near you (external link)]

Describes Hitler's special mission to amass an enormous collection of the world's greatest artworks with which to create the Führermuseum. Also relates the United States Army's efforts to recover the works and make restitution. Includes a list of major works still missing, a bibliography, and an index.

Edsel, Robert M. Rescuing da Vinci: Hitler and the Nazis Stole Europe's Great Art, America and Her Allies Recovered It. Dallas, TX: Laurel Publishers, 2006. (N 8795.3 .E85 E37 2006) [Find in a library near you (external link)]

Extensively-illustrated history of Nazi efforts to confiscate masterpieces from art museums across Europe. Documents ongoing efforts to locate looted artworks and return them to their owning institutions.

Feliciano, Hector. The Lost Museum: The Nazi Conspiracy to Steal the World's Greatest Works of Art. New York: BasicBooks, 1997. (N 8795.3 .F8 F4613 1997) [Find in a library near you (external link)]

Details Nazi Germany's highly organized and systematic plunder of art objects, focusing on the confiscations of five large private art collections owned by Jewish families and art dealers in France. Provides reproductions of numerous looted art pieces and original documents seized from Schenker International Transport, a German company involved in moving stolen works of art. Also includes the text of an interview with Alain Versay regarding the Schloss collection, notes, and an index.

Harclerode, Peter, and Brendan Pittaway. The Lost Masters: World War II and the Looting of Europe's Treasurehouses. New York: Welcome Rain Publishers, 2000. (N 9160 .H373 2000) [Find in a library near you (external link)]

Discusses individual collections and repositories of looted art. Describes pillage by the Nazis and postwar activities of Western Allies and Soviet troops to identify and repatriate artworks. Includes a bibliography, endnotes, illustrations, and an index.

Jungblut, Marie-Paule. Looted! Current Questions Regarding the Cultural Looting by the National Socialists in Europe. München: Dt. Kunstverl, 2008. (N 8795.3 .E85 A8713 2008) [Find in a library near you (external link)]

Presents a compendium to a 2005 exhibition on cultural looting in Luxembourg during the war. Contains information both on artwork acquired by Luxembourg museums during the war, and on artifacts known to be taken from the residents of the area by the Nazis and local collaborators. Includes lists of archival sources, a bibliography, guidance on making a claim, and suggestions for internet research.

Kurtz, Michael J. America and the Return of Nazi Contraband: The Recovery of Europe's Cultural Treasures. Cambridge: Cambridge University Press, 2006. (D 818 .K85 2006) [Find in a library near you (external link)]

Details the history and development of art restitution policies and practices. Provides a history of Nazi looting and early efforts by the Allies to repatriate art, Cold War era restitution activities, and issues concerning Jewish patrimony. Includes appendices, a bibliography, glossary, footnotes, illustrations, and an index.

Nicholas, Lynn H. The Rape of Europa: The Fate of Europe's Treasures in the Third Reich and the Second World War. New York: Vintage Books, 1995. (N 8795.3 .E85 N53 1995) [Find in a library near you (external link)]

An extensively-researched work on the pillage, plunder, and often destruction of Europe's greatest art treasures by the Third Reich and the Soviet Union, as well as the restitution of much of the property by American "Monuments officers." Includes illustrations, a bibliography, notes, and an index.

Perry, Victor. Stolen Art. Hewlett, NY: Gefen Publishing, 2000. (N 5280 .Y82 S586 2000) [Find in a library near you (external link)]

Journalistic account of the author's quest to locate lost artworks from the collection of Erich Chlomovitch, a Yugoslavian Jewish collector.

Petropoulos, Jonathan. Art as Politics in the Third Reich. Chapel Hill: University of North Carolina Press, 1996. (N 6868.5 .N37 P48 1996) [Find in a library near you (external link)]

Traces the evolution of Nazi Germany's cultural policy from the establishment of a cultural bureaucracy and the purge of art world undesirables to the plunder and confiscation of cultural property. Also examines the collections of some of Nazi Germany's elite art collectors and their means of acquisition, as well as the importance of collecting within the National Socialist framework. Includes an appendix, notes, a bibliography, and an index.

Petropoulos, Jonathan. The Faustian Bargain: The Art World in Nazi Germany. Oxford: Oxford University Press, 2000. (N 6868.5 .N37 P4823 2000) [Find in a library near you (external link)]

Evaluates the participation of prominent members of the German art world in the Third Reich's cultural program of looting European and Jewish artworks during World War II. Devotes separate chapters to examining the roles of museum directors, dealers, journalists, and artists. Includes detailed notes, a bibliography, and an index.

Renold, Marc-André, and Pierre Gabus, editors. Claims for the Restitution of Looted Art. Zürich: Schulthess, 2004. (N 8795 .C52 2004) [Find in a library near you (external link)]

Collects articles and research written by authorities on the subject of art restitution. Presents information on international law, art loans, and insurance and indemnity programs. Includes a chronology of publications and court cases, lists of resolved investigations, and footnotes.

Roxan, David, and Ken Wanstall. The Rape of Art: The Story of Hitler's Plunder of the Great Masterpieces of Europe. New York: Coward-McCann, 1965. (N 8795 .R76 1964) [Find in a library near you (external link)]

Chronicles Hitler's great plundering campaigns and his thwarted attempt to make Linz, Austria, his childhood home, the cultural center of the world, replete with museums, library, and theater. Also provides an account of the United States Army's quest to locate the treasures and make restitution. Based on a secret United States Army document. Includes illustrations and an index.

Schnabel, Gunnar, and Monika Tatzkow. Nazi Looted Art: Handbuch Kunstrestitution Weltweit. Berlin: Proprietas-Verlag, 2007. (N 8795.3 .E85 S36 2007) [Find in a library near you (external link)]

Comprehensive guidebook of Nazi looted art and related restitution issues, including the legal issues involved in buying and selling artwork that may have been plundered by the Nazis during World War II. Presents hundreds of case studies illustrating recent developments in the restoration of looted artworks to their rightful owners. Includes a glossary of key terms and an index.

Schnabel, Gunnar, and Monika Tatzkow. The Story of Street Scene: Restitution on Nazi Looted Art: Case and Controversy. Berlin: Proprietas, 2008. (ND 588.K47 A76 2008) [Find in a library near you (external link)]

Examines the history of the painting, Street Scene, and the negotiations to return the painting to the rightful owners. Includes endnotes and acknowledgments.

Simon, Matila. The Battle of the Louvre: The Struggle to Save French Art in World War II. New York: Hawthorn Books, 1971. (N 8795 .S35 1971) [Find in a library near you (external link)]

Details the secret and well-organized mission to save the Louvre's famous and valuable artworks from Germans confiscation. Reviews the programs successes and failures, and describes the Nazi's obsessive pursuit of these French cultural treasures. Includes twenty-six black and white illustrations, a bibliography, and an index.

Simpson, Elizabeth. The Spoils of War: World War II and Its Aftermath: The Loss, Reappearance, and Recovery of Cultural Property. New York: H.N. Abrams, 1997. (D 810 .D6 S67 1997) [Find in a library near you (external link)]

A collection of essays from an international symposium on the art and other cultural property looted or destroyed by the Nazis and others during World War II. Reviews losses by country, laws on appropriations of cultural property, reparations, recovery, and current issues. Includes illustrations, contributions by conference participants, notes, several appendices, a glossary, a selected bibliography, and an index.

Smyth, Craig Hugh. Repatriation of Art from the Collecting Point in Munich after World War II. Maarsen, The Hague: G. Schwartz/SDU, 1988. (N 8795 .S64 1988) [Find in a library near you (external link)]

Provides the author's account of his activities as the administrator of one of the largest looted art repositories in post-war Europe. Includes endnotes, illustrations, and primary source documents.

Catalogs and Provenance Research « top »

Hamon-Jugnet, Marie, editor. Collection Schloss: Œuvres spoliées pendant la deuxième guerre mondiale non restituées, 1943-1998. Paris: Ministère des affaires etrangères, direction des archives et de la documentation, 1998. (N 9165 .F7 C65 1998) [Find in a library near you (external link)]

Provides images of works formerly part of the Adolphe Schloss collection. Includes bibliography and lists of art restituted. [French]

Honan, William H. Treasure Hunt: A New York Times Reporter Tracks the Quedlinburg Hoard. New York: Fromm International, 1997. (N 7950 .A1 H66 1997) [Find in a library near you (external link)]

Provides the author's account of his role in tracking down valuable objects looted from an art repository in Germany by an American soldier after the war. Includes illustrations.

le Masne de Chermont, Isabelle and Laurence Sigal-Klagsbald. Looking for Owners: French Policy for Provenance Research, Restitution and Custody of Art Stolen in France during World War Two. Paris: Réunion des Musées Nationaux, 2008. (N 9165 .F7 L4 2008) [Find in a library near you (external link)]

Reproduces images and provenance research of looted art from a 2008 exhibition in Paris. Each description includes background on the painting, how and when it was taken to Nazi Germany, and details on its return to France, and contact information to make a claim of ownership. Includes a chronology and an index; bilingual text in both English and French.

Morozzi, Luisa, and Rita Paris, editors. Treasures Untraced: An Inventory of the Italian Art Lost During the Second World War. Rome: Istituto poligrafico e Zecca dello Stato, 1995. [Find in a library near you (external link)]

Catalogs works of art and valuable items that were looted from Italy by the Nazis. Includes appendices, a bibliography, illustrations, and indexes.

Mravik, László, editor. The "Sacco Di Budapest" and Depredation of Hungary, 1938-1949: Works of Art Missing from Hungary as a Result of the Second World War: Looted, Smuggled, Captured, Lost and Destroyed Art Works, Books, and Archival Documents: Preliminary and Provisional Catalog. Budapest: Hungarian National Gallery for the Joint Restitution Committee at the Hungarian Ministry of Culture and Education, 1998. [Find in a library near you (external link)]

Presents materials related to the pillage and destruction of art, books, and archival documents from Hungary during and immediately after World War II. Includes a chronology, illustrations, and primary source documents.

Trienens, Howard J. Landscape with Smokestacks: The Case of the Allegedly Plundered Degas. Evanston, IL: Northwestern University Press, 2000. (KF 228 .G665 T75 2000) [Find in a library near you (external link)]

Traces the history of a single painting from its creation in the 19th century through its restitution trial in the late 20th century. Includes endnotes.

Tyczyńska, Anna, and Krystyna Znojewska, editors. Straty wojenne, malarstwo polskie, obrazy olejne, pastele, akwarele utracone w latach 1939-1945 w granicach Polski po 1945. Poznań: Ministerstwo Kultury i Sztuki, Biuro Pełnomocnika Rządu do Spraw Polskiego Dziedzictwa Kulturalnego za Granicą, 1998. (ND 955 .P6 S77 1998) [Find in a library near you (external link)]

Provides bibliographic information and images of thousands of art works that disappeared from Polish collections during World War II. Includes indexes of owners and artists. Parallel text in English and Polish.

Wechsler, Helen J., Teri Coate-Saal, and John Lukavic. Museum Policy and Procedures for Nazi-Era Issues. Washington, DC: American Association of Museums, 2001. (N 8795.3 .E85 M87 2001) [Find in a library near you (external link)]

A guide for museums on Nazi-era issues as they pertain to collections and their provenance. Addresses matters relating to acquisitions, loans, existing collections, claims of ownership, and fiduciary responsibilities. Reprints in full the AAM Guidelines Concerning the Unlawful Appropriation of Objects during the Nazi Era. Also includes examples of museum documents and policies on these matters and a series of related appendices.

Yeide, Nancy H., Konstantin Akinsha, and Amy L. Walsh, editors. The AAM Guide to Provenance Research. Washington, DC: American Association of Museums, 2001. (N 3999 .Y45 2001) [Find in a library near you (external link)]

Provides official American Association of Museums guidelines and strategies for conducting provenance research with special detail to Holocaust history and procedures. Appendices include bibliographies, biographies, profiles of dealers and auctions, photographs, and archival contact information as well as Nazi reference codes and names of Nazi art thieves.

Film and Video « top »

United States. National Archives and Records Administration. National Archives and Records Administration Symposium on Records and Research Relating to Holocaust-Era Assets 12/04/98. College Park, MD: The Archives, 1998. (Video Collection) [Find in a library near you (external link)]

Recorded proceedings of a conference to investigate sources for research and writing on the topic of looted art.

Museum Web Resources « top »

Library: Bibliography on Asset Restitution and Indemnification

Offers a list of books and additional resources concerning efforts toward restitution and reparation for Nazi policies and aggression. Addresses matters concerning Swiss banking, compensation for slave laborers, and general efforts toward compensation. Gathered and annotated by the Library staff at the United States Holocaust Memorial Museum.

Lootedart.com: The Central Registry of Information on Looted Cultural Property 1933-1945 (external link)

Web presence of the Central Registry, a charitable body located at the Oxford Centre for Hebrew and Jewish Studies at Oxford University. Provides information about ongoing efforts to track looted cultural artifacts from the Nazi era, as well as databases of useful resources in individual countries.

Symposium: Confiscation of Jewish Property in Europe, 1933-1945: New Sources and Perspectives

The full program of the symposium hosted by the Center for Advanced Holocaust Studies at the United States Holocaust Memorial Museum on March 22, 2001, featuring streaming audio files of all twelve presentations. Examines the institutions charged with implementing confiscation policies, the manner in which Jewish assets were seized, and the perspectives of those whose property was confiscated. Also considers the possibilities for and barriers to future research. Audio recordings of the symposium can be heard here.

Additional Resources « top »

Subject Files

Ask at the reference desk to see the subject files labeled "Art, Looted" and "Art Thefts" containing newspaper and periodical articles.

Subject Headings

To search library catalogs or other electronic search tools for materials on looted art, use the following Library of Congress subject headings to retrieve the most relevant citations:

Art--Collectors and collecting
Art thefts
Art treasures in war
Lost works of art
World War, 1939-1945--Art and the war
World War, 1939-1945--Destruction and pillage