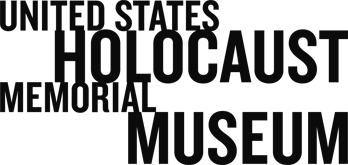 Holocaust Fiction
Holocaust Fiction
Introduction
In the years immediately following World War II, writers began to confront the daunting task of describing in fiction the seemingly indescribable world of the ghettos and concentration camps. Since that time some critics have argued that an artistic response to these atrocities could never be adequately rendered on the page. Many authors, though, have felt compelled to write these stories, as a form of testament and as a way to memorialize those silenced by the Nazis.
The earliest literary responses to the Holocaust came from the survivors of the camps themselves. Authors Elie Wiesel and Tadeusz Borowski adopted a highly mimetic, or realistic, style that blended fiction and memoir. Others, like Aharon Appelfeld, relied on allusion and allegory to depict the horrors of their experiences. Writers who did not live under Nazi persecution, including Cynthia Ozick, have also wrestled with the problem of representing the horrors of the camps without diminishing the realities of the Holocaust through over-stylization. Literary critics such as Lawrence Langer and James E. Young have traced these developments in their analyses of Holocaust fiction, while other scholars have recently placed these novels within national literary traditions.
The following bibliography was compiled to guide readers to works about Holocaust literature as well as a variety of novels and short story collections that are set in the ghettos or camps, or that explore Holocaust-related themes. It is not meant to be exhaustive. Annotations are provided to help the user determine the item's focus, and call numbers for the Museum's Library are given in parentheses following each citation. Those unable to visit might be able to find these works in a nearby public library or acquire them through interlibrary loan. Follow the "Find in a library near you" link in each citation and enter your zip code at the Open WorldCat search screen. The results of that search indicate all libraries in your area that own that particular title. Talk to your local librarian for assistance.
Encyclopedias and Reference Guides « top »

Kremer, S. Lillian, editor. Holocaust Literature: An Encyclopedia of Writers and Their Work. New York: Routledge, 2003. (Reference PN 56 .H55 H66 2003) [Find in a library near you (external link)]

Provides comprehensive overviews of the lives and careers of over 300 poets, novelists, dramatists, and memoirists. Appendixes provide lists of works by genre, literary themes, historic events, ghettos, and camps explored in Holocaust literature. Includes extensive reading lists for further research.

Patterson, David, Alan L. Berger, and Sarita Cargas, editors. Encyclopedia of Holocaust Literature. Westport, CT: Oryx Press, 2002. (PN 56 .H55 E53 2002) [Find in a library near you (external link)]

Profiles 128 of the most influential writers who survived or perished in the Holocaust, with biographical entries and lists of selected works by and about each author. Includes bibliographies of primary works and critical studies of Holocaust literature.

Riggs, Thomas, editor. Reference Guide to Holocaust Literature. Detroit, MI: St. James Press, 2002. (Reference PN 56 .H55 R43 2002) [Find in a library near you (external link)]

Presents brief biographical entries for 223 writers as well as critical essays about over 200 books and short stories. Includes a chronology of Holocaust literature, title index, index of authors by nationality, and a reading list for further study of the subject.

Rosen, Philip, and Nina Apfelbaum, editors. Bearing Witness: A Resource Guide to Literature, Poetry, Art, Music, and Videos by Holocaust Victims and Survivors. Westport, CT: Greenwood Press, 2002. (Z 6374 .H6 R67 2002) [Find in a library near you (external link)]

Collects brief descriptions of key works of fiction by close to 90 authors, as well as important works of poetry, art, and music by those who experienced or witnessed the Holocaust. Includes suggested age and reading levels for each work.

Sherman, Joseph. Writers in Yiddish. Detroit, MI: Thomson Gale, 2007. (Reference Z 7038 .Y53 W75 2007) [Find in a library near you (external link)]

Presents biographical and critical essays about 40 authors who primarily wrote in Yiddish, including several, such as Abraham Sutzkever and Chava Rosenfarb, who wrote stories, poems, and plays about the Holocaust. Includes bibliographies, photographs, and a list of references for each essay.

Sicher, Efraim, editor. Holocaust Novelists. Detroit, MI: Gale, 2004. (PN 56 .H55 H674 2004) [Find in a library near you (external link)]

Profiles a variety of authors, including some whose works are not yet available in English. Includes appendices about "historical novels," postmodern Holocaust fiction, and second-generation literature, as well as an extensive list of books for further reading. Volume 299 of the Dictionary of Literary Biography series.

Literary Criticism « top »

Alexander, Edward. The Resonance of Dust: Essays on Holocaust Literature and Jewish Fate. Columbus: Ohio State University Press, 1979. (PN 56.3 .J4 A4 1979) [Find in a library near you (external link)]

Discusses the works of Nelly Sachs, Moshe Flinker, Abba Kovner, Chaim Grade and several Yiddish-language poets and argues that the Holocaust should be treated as more than simply a literary device by poets and novelists. Includes a selected bibliography and index.

Alvarez, A. "The Literature of the Holocaust." Commentary 34 (November 1964): 65-69. (Library Microfilm LM0053) [Find in a library near you (external link)]

Discusses major novels about the Holocaust published in the twenty years following the liberation of the camps, including works by Tadeusz Borowski, Arnošt Lustig, Elie Wiesel, Piotr Rawicz, Jorge Semprun, and Ilse Aichinger.

Berger, Alan L., and Gloria L. Cronin, editors. Jewish American and Holocaust Literature: Representation in the Postmodern World. Albany: State University of New York Press, 2004. (PS 153 .J4 J47 2004) [Find in a library near you (external link)]

Critical essays that analyze Holocaust fiction within the context of postmodern literary theory. Includes biographical entries for each contributor as well as an index.

Bloom, Harold, editor. Literature of the Holocaust. Philadelphia: Chelsea House, 2004. (PN 56 .H55 L575 2004) [Find in a library near you (external link)]

Collects previously-published essays from leading literary critics and scholars. Provides an introduction to the complexities of representing the Holocaust in fiction as well as analyses of several major authors and their works.

Cargas, Harry James. "The Holocaust in Fiction." In Holocaust Literature: A Handbook of Critical, Historical, and Literary Writings, edited by Saul S. Friedman, 533-546. Westport, CT: Greenwood Press, 1993. (D 804.3 .H6475 1993) [Find in a library near you (external link)]

Overview of Holocaust-related fiction. Introduces and summarizes major novels and short stories on the subject. Includes a selected bibliography for further reading.

Ezrahi, Sidra DeKoven. By Words Alone: The Holocaust in Literature. Chicago, IL: University of Chicago Press, 1982. (PN 56 .H55 E9 1982) [Find in a library near you (external link)]

Systematic study of Holocaust literature written by survivors. Summarizes the various approaches taken to represent experiences in the ghettos and concentration camps in fiction. Includes chapters that explore the Holocaust as a Jewish tragedy and the Holocaust in American literature.

Halperin, Irving. Messengers from the Dead: Literature of the Holocaust. Philadelphia: Westminster Press, 1970. (PN 56 .H55 H25 1970) [Find in a library near you (external link)]

Analyzes the writings of Holocaust survivors, including Elie Wiesel and Chaim Kaplan, to determine how fiction is used by the authors to discern meaning from their camp and ghetto experiences.

Horowitz, Sara R. Voicing the Void: Muteness and Memory in Holocaust Fiction. Albany: State University of New York Press, 1997. (PN 56.3 .J4 H67 1997) [Find in a library near you (external link)]

Explores the relationship between what is written in Holocaust fiction and what is left unsaid. Also discusses the gap between prisoner's experiences in the camps and how those experiences are expressed on the page by both first- and second-generation authors. Includes notes and an extensive bibliography.

Kremer, S. Lillian. Witness Through the Imagination: Ozick, Elman, Cohen, Potok, Singer, Epstein, Bellow, Steiner, Wallant, Malamud: Jewish-American Holocaust Literature. Detroit: Wayne State University Press, 1989. (PN 56 .H55 K73 1989) [Find in a library near you (external link)]

Addresses how the Holocaust is approached in the works of ten prominent American writers. Based partly on author interviews.

Lang, Berel, editor. Writing and the Holocaust. New York: Holmes & Meier, 1988. (D 804.348 .W73 1988) [Find in a library near you (external link)]

Compiles 17 essays by authors, historians, and literary scholars exploring the difficulties of interpreting Holocaust history in poetry, prose, and non-fiction.

Langer, Lawrence L. Admitting the Holocaust: Collected Essays. New York: Oxford University Press, 1995. (D 804.3 .L358 1995) [Find in a library near you (external link)]

Collection of essays analyzing several facets of Holocaust literature. Includes in-depth examinations of works by Aharon Appelfeld, Cynthia Ozick, and Bernard Malamud.

Langer, Lawrence L. The Holocaust and the Literary Imagination. New Haven, CT: Yale University Press, 1975. (PN 56 .H55 L25 1975) [Find in a library near you (external link)]

Analyzes 18 key works of Holocaust literature and considers common themes from these texts, including the breakdown of rational thought, violation of childhood innocence, the pervasiveness of death in the camps and ghettos, and the disintegration of sequential and chronological time.

Leak, Andrew, and George Paizis, editors. The Holocaust and the Text: Speaking the Unspeakable. New York: St. Martin's Press, 2000. (PN 56 .H55 H628 2000) [Find in a library near you (external link)]

Series of critical essays exploring the possibilities and limitations of representing the Holocaust in fiction. Presents analyses of works written immediately after the war as well as later stories and novels by first- and second-generation writers.

McGlothlin, Erin. Second-Generation Holocaust Literature: Legacies of Survival and Perpetration. Rochester, NY: Camden House, 2006. (PT 405 .M3877 2006) [Find in a library near you (external link)]

Offers critical analysis of works of fiction written by the children of Holocaust survivors and perpetrators. Explores the common themes from these works, such as intergenerational transference of guilt and psychological trauma.

Patterson, David. The Shriek of Silence: A Phenomenology of the Holocaust Novel. Lexington: University Press of Kentucky, 1992. (PN 56 .H55 P38 1992) [Find in a library near you (external link)]

Attempts to establish a theoretical approach to Holocaust fiction. Explores how and why some survivors, including Arnošt Lustig, Aharon Appelfeld, Ka-tzetnik 135633, Yehuda Amichai, and Piotr Rawicz, dealt with this subject in fiction rather than memoir.

Rosenfeld, Alvin H. A Double Dying: Reflections on Holocaust Literature. Bloomington: Indiana University Press, 1988. (PN 56 .H55 R664 1988) [Find in a library near you (external link)]

Describes the various ways authors have depicted the events of the Holocaust in literature. Explores the possibilities and limitations of fictional representations of the concentration camps, including a discussion of authors who "exploit" the Holocaust in their works.

Schlant, Ernestine. The Language of Silence: West German Literature and the Holocaust. New York: Routledge, 1999. (PT 405 .S3443 1999) [Find in a library near you (external link)]

Detailed exploration of how the Holocaust was depicted by generations of West German writers in the decades after World War II. Includes a selected bibliography and index.

Schwarz, Daniel R. Imagining the Holocaust. New York: St. Martin's Press, 1999. (PN 56 .H55 S35 1999) [Find in a library near you (external link)]

Analyzes both well-known and little-studied authors, including Leslie Epstein, Jerzy Kosinski, Tadeusz Borowski, and John Hersey, in an attempt to establish unifying themes and theories of Holocaust literature. Includes a list of works cited as well as an index.

Sicher, Efraim, editor. Breaking Crystal: Writing and Memory after Auschwitz. Urbana: University of Illinois Press, 1998. (D 804.3 .B6926 1998) [Find in a library near you (external link)]

Collection of essays exploring the representation of the Holocaust in fictional works by second-generation and diaspora writers and filmmakers. Includes several essays about the impact of the Holocaust on Israeli literature.

Sicher, Efraim. The Holocaust Novel. New York: Routledge, 2005. (PN 3352 .H63 S53 2005) [Find in a library near you (external link)]

Presents an overview of Holocaust-related fiction as a literary genre. Explores the cultural and critical reception of major novels in the decades since World War II. Includes a chronology of Holocaust literature, a bibliographic essay, a recommended reading list, and an index. Part of the Genres in Context series.

Vice, Sue. Holocaust Fiction. London: Routledge, 2000. (PR 888 .H6 V53 2000) [Find in a library near you (external link)]

Analyzes works by Martin Amis, D.M. Thomas, Jerzy Kosinski, Thomas Keneally, William Styron, and Helen Darville. Contrasts the styles utilized by the authors in their work. Includes extensive notes, a bibliography, and an index.

Young, James Edward. Writing and Rewriting the Holocaust: Narrative and the Consequences of Interpretation. Bloomington: Indiana University Press, 1988. (D 804.3 .Y6972 1988) [Find in a library near you (external link)]

Explores how Holocaust memory and understanding has been created by the many memoirs, novels, short stories, and poetry published in the decades after World War II. Discusses the use of the Holocaust as metaphor by both first- and second-generation writers.

Yudkin, Leon L., editor. Hebrew Literature in the Wake of the Holocaust. Rutherford, NJ: Fairleigh Dickinson University Press, 1993. (PN 56 .H55 H45 1993) [Find in a library near you (external link)]

Compiles eight essays by various scholars that explore how the Holocaust has shaped contemporary Hebrew literature. Includes discussion of works by Ka-tzetnik 135633, Aharon Appelfeld, and Shulamit Hareven.

Yudkin, Leon L. Literature in the Wake of the Holocaust. Saint-Denis: Suger Press, 2003. (PN 56 .H55 Y83 2003) [Find in a library near you (external link)]

Analyzes literature as an "articulate reaction to the Holocaust" and discusses the ways in which the Holocaust serves as a central motif in contemporary literature.

Brown, Jean C., Elaine C. Stephens, and Janet E. Rubin, editors. Images from the Holocaust: A Literature Anthology. Lincolnwood, IL: NTC Publishing Group, 1997. (D 804.195 .I43 1997) [Find in a library near you (external link)]

Collects poetry, fiction, drama, and nonfiction essays organized chronologically in order to explore the history of the Holocaust, from the rise of Nazism through the ghettos and concentration camps to liberation and its aftermath.

Friedlander, Albert H., editor. Out of the Whirlwind: A Reader of Holocaust Literature. New York: UAHC Press, 1999. (D 804.3 .O87 1999) [Find in a library near you (external link)]

Thematically-organized collection of both fiction and non-fiction accounts of the Holocaust. Includes short stories and excerpts from novels by first- and second-generation authors.

Langer, Lawrence L, editor. Art from the Ashes: A Holocaust Anthology. New York: Oxford University Press, 1995. (D 804.3 .A78 1995) [Find in a library near you (external link)]

Comprehensive, interdisciplinary anthology of Holocaust-related fiction, poetry, and drama, as well as diary excerpts, essays, and reproductions of artwork by survivors.

Raphael, Linda Schermer and Marc Lee Raphael, editors. When Night Fell: An Anthology of Holocaust Short Stories. New Brunswick, NJ: Rutgers University Press, 1999. (PN 6071 .H713 W54 1999) [Find in a library near you (external link)]

Collects important Holocaust-related short stories by 19 first- and second-generation authors, including Aharon Appelfeld, Arnošt Lustig, and Henryk Grynberg.

Teichman, Milton, and Sharon Leder, editors. Truth and Lamentation: Stories and Poems on the Holocaust. Urbana: University of Illinois Press, 1994. (PN 6071 .H713 T78 1994) [Find in a library near you (external link)]

Collects short stories, novel excerpts, and poetry by both well-known and relatively obscure writers. Includes brief introductions and analyses of the works.

Novels and Short Story Collections « top »

Aichinger, Ilse. Die grössere Hoffnung (German, 1948); as Herod's Children (1963).

Highly symbolic, dreamlike work that describes the fate of a group of Jewish children in Vienna during World War II and how the realities of life under Nazi occupation gradually overwhelm childhood dreams.

Apitz, Bruno. Nackt unter Wölfen (German, 1958); as Naked Among Wolves (1960).

Novel about the resistance in Buchenwald near the end of the war, as the arrival of a young Jewish boy threatens to disrupt plans by prisoners to rise up against their Nazi captors.

Appelfeld, Aharon. Badenheim, 'ir nofesh (Hebrew 1975); as Badenheim 1939 (1980).

In 1939, a group of middle-class Jews vacationing at the Badenheim resort in Austria are caught in a series of ever-tightening restrictions on their lives.

Appelfeld, Aharon. Bartfus ben ha-almavet (Hebrew, 1988); as The Immortal Bartfuss (1988).

An elderly survivor struggles to reconcile his memories of the Holocaust with his life and relationships in modern Israel.

Arieti, Silvano. The Parnas: A Scene from the Holocaust (1979).

Biographical novel based on the life of Giuseppe Pardo Roques, the chief elder of Pisa, Italy, who finds his deepest fears for the spiritual health of humanity realized under the occupation.

Becker, Jurek. Bronsteins Kinder (German, 1986); as Bronstein's Children (1988).

After discovering that his father, a Holocaust survivor, has tracked down and kidnapped a former Nazi concentration camp guard, an East German man is forced to come to terms with the effect of the Holocaust on his family.

Becker, Jurek. Jakob der Lügner (German, 1969); as Jacob the Liar (1975, new translation 1996).

Jakob, a ghetto inmate, manufactures stories for his neighbors based on supposed radio broadcasts in order to maintain their hope in face of the realities of Nazi oppression.

Begley, Louis. Wartime Lies (1991).

Semi-autobiographical account of life in hiding in the Polish countryside during World War II.

Borowski, Tadeusz. This Way for the Gas, Ladies and Gentlemen (1967).

Collection of twelve short stories which illuminate the sinister realities of human behavior in the camps.

Bryks, Rachmil. Kiddush Hashem (Yiddish, 1952); as A Cat in the Ghetto: Four Novelettes (1959).

Four short works illuminate the struggle for survival in a ghetto under the Nazis. Includes songs from the Lodz ghetto.

This is a representative sampling of Holocaust-related short story collections and novels, not a comprehensive listing. Titles are given in their original language along with titles of English translations, where available.

Epstein, Leslie. King of the Jews: A Novel of the Holocaust (1979) and as The Elder (1979).

Fictionalized account of the Judenrat (Jewish council) in the Lodz ghetto, who were responsible for running the ghetto on behalf of the Nazi occupiers.

Fink, Ida. Podróż (Polish, 1990); as The Journey (1992).

Semi-autobiographical account of two sisters who escape the Nazis by passing as Gentiles.

Fink, Ida. Skrawek czasu (Polish, 1983); as A Scrap of Time and Other Stories (1987, revised 1995).

Collects 22 short stories that chronologically explore day-to-day existence in Nazi-dominated Poland.

Fink, Ida. Ślady (Polish, 1996); as Traces (1997).

Series of short stories that illustrate the treatment of Polish Jews under Nazi occupation, as well as the struggle of survivors to rebuild their lives after the war.

Friedman, Carl. Tralievader (Dutch, 1991); as Nightfather (1994).

A woman tries to talk with her father, a Holocaust survivor, about his experiences, but finds that they lack the common language to do so.

Fuks, Ladislav. Pan Theodor Mundstock (Czech, 1963); as Mr. Theodore Mundstock (1968).

Facing deportation, Theodor Mundstock prepares for life in the concentration camps by meticulously rehearsing the experience in his apartment.

Gouri, Haim. `Iskat ha-shokolad (Hebrew, 1964); as The Chocolate Deal (1968).

Surreal novella about two survivors grappling with memories of their time in the camps while trying to find normality in postwar Germany.

Grynberg, Henryk. Zydowska wonja (1965); as Child of the Shadows (1969).

Semi-autobiographical novel chronicling everyday life in the months immediately after the German occupation of Poland, continuing through the author's time in hiding with "Aryan papers" during the war.

Habe, Hans. Die Mission (German, 1965); as The Mission (1968).

Fictionalized account of the Evian Conference of 1938, held to discuss the "Jewish refugee problem" caused by Nazi Germany's increasing restrictions on Jewish life in Europe.

Hersey, John. The Wall (1950).

Narrative of the Warsaw Ghetto, from the construction of the wall separating it from the rest of the city in 1939, though the Ghetto Uprising of April-May 1943.

Hilsenrath, Edgar. Nacht (German, 1964); as Night (1966).

The residents of a Jewish ghetto struggle with the loss of their civility and humanity when confronted with the brutal realities of life under Nazi occupation.

Hilsenrath, Edgar. Der Nazi und der Friseur (German, 1971); as The Nazi and the Barber (1971), and as The Nazi Who Lived As a Jew (1977).

Max Schulz, a small-town German barber, assumes several identities--including that of a Jewish black marketeer as well as a Nazi camp guard--that take him through the most significant events in 20th century European history.

Ka-tzetnik 135633. Beit ha-bubot (Hebrew, 1953); as House of Dolls (1955).

Recounts barbaric incidents of sexual abuse and forced prostitution in the camps. Based on the life of the author's sister.

Ka-tzetnik 135633. Karu lo Piepel (Hebrew, 1961); as Atrocity (1963), and as Moni: A Novel of Auschwitz (1987).

Explores the depravity of life in Auschwitz through a series of vignettes describing Moni, a young boy subjected to sadistic psychological and physical horrors.

Ka-tzetnik 135633. Kokhav ha-efer (Hebrew, 1966); as Star Eternal (1971).

Vivid and graphic account of existence in Auschwitz, interweaving stories from all aspects of the camp.

Ka-tzetnik 135633. Salamandra (Hebrew, 1947); as Sunrise Over Hell (1977).

Gripping account of life in the ghetto and in Auschwitz, written shortly after the author's escape from the death marches at the end of the war.

Kaniuk, Yoram. Adam ben kelev (Hebrew, 1969); as Adam Resurrected (1971).

Allegorical story set in an asylum populated by Holocaust survivors.

Keneally, Thomas. Schindler's List (1982), and as Schindler's Ark (1982).

Fictionalized account of the story of Oskar Schindler, an industrialist who saved 1,100 Jews from death by employing them in his factory in Krakow.

Kertész, Imre. Sorstalanság (Hungarian, 1975); as Fateless (1992).

A young Hungarian boy's life in Auschwitz and Buchenwald leads to a meditation on what it means to live as a Jew in light of the Holocaust.

Kosinski, Jerzy. The Painted Bird (1965); revised edition (1976).

Possibly autobiographical work set in a nameless European country during the war. A young Jewish boy passes as a Christian during the war, but the dehumanizing effect of the Nazi values system takes its toll on his identity.

Kosinski, Jerzy. Steps (1968).

Presents several dozen stories of violence and human depravity, both inside the camps and in a post-Holocaust world.

Kuznetsov, Anatoli. Babii Iar (Russian, 1967); as Babi Yar: A Documentary Novel (1967), and as Babi Yar: A Document in the Form of a Novel (1970).

Semi-autobiographical novel about life in Kiev, Ukraine, under Nazi occupation. Interspersed through the novel are eyewitness accounts and Nazi and Soviet propaganda statements from the massacre at Babi Yar in September, 1941.

Levi, Primo. Se non ora, quando? (Italian, 1982); as If Not Now, When? (1985)

Traces the resistance efforts of a group of Jewish partisans operating behind German lines in Eastern Europe.

Levin, Meyer. Eva: A Novel of the Holocaust (1959).

A Jewish woman recalls her experiences passing as a Christian in Ukraine, her eventual capture, and deportation to Auschwitz. Employs a highly mimetic narrative style.

Lewitt, Maria. Come Spring: An Autobiographical Novel (1980).

A teenage child of a "mixed marriage" observes the Warsaw ghetto from the outside, where she is unable to help those in need or avoid the ever-present threat of deportation.

Lustig, Arnošt. Démanty noci (Czech, 1958); as Diamonds of the Night (1986).

Collection of nine short stories exploring the themes of humanism during the Holocaust, despair in the camps, human interdependence, and forgetting.

Lustig, Arnošt. Modlitba pro Kateřinu Horovitzovou (Czech, 1964); as A Prayer for Katerina Horovitzova (1973).

Young Katerina joins a group of twenty wealthy Jewish American male prisoners who attempt to pay for their release from the Nazis.

Lustig, Arnošt. Noc a naděje (Czech, 1958); as Night and Hope (1962).

Series of short stories that focus on the daily lives and basic human needs of individuals living in the Theresienstadt ghetto.

Lustig, Arnošt. Tma nemá stín (Czech, 1976); as Darkness Casts No Shadow (1976).

Semi-autobiographical work about two young boys' attempts to survive in the forest after escaping from a transport that had been bombed by the Allies.

Lustig, Arnošt. Z deniku sedmnactilete Perly Sch (Czech, 1979); as The Unloved: From the Diary of Perla S. (1985).

In the "model" ghetto of Theresienstadt, a young girl uses her sexuality as a tool to resist deportation, but the everyday disappearance of her friends and neighbors gradually takes its toll.

Minco, Marga. Het bittere Kruid: Een kleine Kroniek (Dutch, 1957); as Bitter Herbs: A Little Chronicle (1960).

The Nazi occupation of the Netherlands described from the perspective of a small Jewish girl who goes into hiding while the rest of her family is deported.

Modiano, Patrick. Les Boulevards de ceinture (French 1972); as Ring Roads (1974).

A young Jewish man discovers that his father is collaborating with the Nazis, and he must decide how to approach--and forgive—him before his father is sent to Auschwitz. The third book in the "Occupation Trilogy."

Modiano, Patrick. La Place de l'étoile (French, 1968).

Parody of antisemitic clichés assigned to Jews in the years leading up to the Holocaust, as Raphael Schlemilovich finds himself experiencing a multitude of persecutions and torments at the hands of the Nazis. The first book in the "Occupation Trilogy."

Modiano, Patrick. La Ronde de nuit (French, 1969); as Night Rounds (1971).

The actions of a Jewish informant for collaborationists underscore the absurdities and ambiguities of life under Nazi occupation. The second book in the "Occupation Trilogy."

Nałkowska, Zofia. Medaliony (Polish, 1946); as Medallions (2000).

Seven short stories depicting Nazi atrocities in Poland. Based in part on the author's findings as part of a special postwar committee to investigate Nazi crimes.

Némirovsky, Irène. Suite française: roman (French, 2004); as Suite Française (2006).

Two novellas depicting life in occupied France in 1941. Part of a proposed five-part series that was cut short when the author was sent to Auschwitz, where she died in 1942.

Ozick, Cynthia. The Shawl (1980) and Rosa (1983).

Two short works that tell the story of how a single traumatic experience during the Holocaust continues to resonate throughout the life of a survivor.

Potok, Chaim. The Chosen (1967).

Two boys from different Jewish traditions try to make sense of the stories about the Holocaust they hear as they grow up in postwar New York City.

Presser, Jacques. De nacht der Girondijnen (Dutch, 1957); as Breaking Point (1958), and as Night of the Girondists (1992).

Jacques Suasso Henriques, a secular Dutch Jew, attempts to record how he came to be imprisoned in the Westerbork camp, and how he and his fellow prisoners take different approaches to survive.

Rawicz, Piotr. Le Sang du ciel (French, 1961); as Blood from the Sky (1964).

Boris, a Jew, tries to pass as a Ukrainian nationalist but is arrested and tortured in an attempt to make him give up his true identity.

Rybakov, Anatolii Naumovich. Tiazhelyi pesok (Russian, 1978); as Heavy Sand (1981).

Exploration of Jewish life in Ukraine before and during German occupation, told through the experiences of a large family. Loosely based on actual events. One of the first Holocaust novels published in the Soviet Union.

Sebald, Winfried Georg. Austerlitz (German, 2001); as Austerlitz (2001).

Relates the story of a child who escaped the Holocaust by going to Britain before the war, and his efforts as an old man to reconstruct what happened to his family.

Semprun, Jorge. Le Grand Voyage (French, 1963); as The Long Voyage (1964) and The Cattle Truck (1993).

Semi-autobiographical account of the author's deportation from France to Buchenwald in 1943 interspersed with events that occurred well before and after the journey.

Singer, Isaac Bashevis. Sonim, di Geshichte fun a Liebe (Yiddish, 1966); as Enemies: A Love Story (1972).

Holocaust survivors grapple with fear, alienation, and complex relationships with their Jewish heritage in postwar New York.

Uris, Leon. Mila 18 (1961).

Novelization of the Warsaw Ghetto uprising of 1943.

Wallant, Edward Lewis. The Pawnbroker (1961).

A Holocaust survivor is haunted by his dreams and memories of the camps, which cause him to draw comparisons to his life as a pawnbroker in Harlem.

Weil, Jiří. Život z hvězdou (Czech, 1949); as Life With a Star (1989).

A Jewish bank clerk has his possessions, then his loved ones, and finally his identity stripped away by his oppressors, known only as "they."

Wiechert, Ernst. Der Totenwald: ein Bericht (German, 1945); as The Forest of the Dead (1947).

One of the earliest Holocaust novels, written by a non-Jewish German citizen sent to Buchenwald for criticizing the Nazi regime. Provides a first-person view of the camp well before the Holocaust entered the public consciousness.

Wiesel, Elie. L'aube (1960); as Dawn (1971).

A survivor from Buchenwald joins a militant organization in Palestine after the war, where he is asked to execute an English hostage.

Wiesel, Elie. L'oublié (French, 1989); as The Forgotten (1992).

A Holocaust survivor's struggle with Alzheimer's disease late in life leads his son to travel to Hungary in search of his father's past before his memory slips away altogether.

Wiesel, Elie. Le Jour (French, 1961); as The Accident (1962).

While recovering after being struck by a car in New York, a Holocaust survivor relates his experiences during the war and the overwhelming sense of guilt that still haunts him.

Wiesel, Elie. Les Portes de la forêt (French, 1964); as The Gates of the Forest (1966).

A 17-year-old boy hides from the Nazis, first in the forests of Transylvania and then in a Hungarian village, where he tries to pass as a deaf-mute Gentile.

Wojdowski, Bogdan. Chleb rzucony umarlym (Polish, 1971); as Bread for the Departed (1997).

Semi-autobiographical novel of life in the Warsaw ghetto, told through a series of episodes recounting the cruelty, hunger, and depravity forced upon ghetto residents by the Nazis.

Additional Resources « top »

Subject Files

Ask at the reference desk to see the subject files labeled "Literature" containing newspaper and periodical articles.

Subject Headings

To search library catalogs or other electronic search tools for works of literary criticism about Holocaust fiction, use the following Library of Congress subject headings to retrieve the most relevant citations:

Holocaust, Jewish (1939-1945), in literature
Jews in literature
National socialism in literature