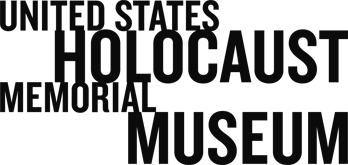 Down for maintenance
Site search is temporarily unavailable due to scheduled server maintenance.
It will be back online by 1 p.m. ET on Saturday, February 16th, 2019. We apologize for any inconvenience.
Visit our Holocaust Encyclopedia to learn more about the history of the Holocaust.
Search our collections to find artifacts, documents, photos, films, books, and personal stories that document the fate of Holocaust victims, survivors, rescuers, liberators, and others.