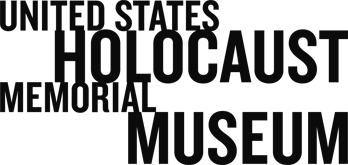 Remarks by Ambassador Daniel Kurtzer
Presentation of Medal of Jewish Resistance to Mrs. Hela Schupper-Rufeisen
June 25, 2002
Hela Schupper-Rufeisen, it is a pleasure and an honor for me to welcome you and your family and friends here this morning to accept the Medal of Jewish Resistance, which I am presenting posthumously to Aharon "Dolek" Liebeskind and Zvi "Heshek" Bauminger on behalf of the United States Holocaust Memorial Museum. This medal is awarded annually in recognition of examples of Jewish resistance during the Shoah.
It is not every day that I welcome a true heroine to my office! I would like to talk a bit about why the Holocaust Museum is honoring Mr. Liebeskind, Mr. Bauminger, and you, Ms. Schupper–Rufeisen.
The United States Holocaust Memorial Museum created the Medal of Jewish Resistance to honor the brave men and women who fought against their oppressors, even against impossible odds, during the dark days of the Second World War, during the Holocaust.
The Nazis invaded Poland in 1939, established the Jewish ghetto in Krakow and began deportations by mid-1942. In response, two armed resistance organizations emerged to conduct smuggling operations and intelligence gathering missions and to produce forged documents. One of these was led by Aharon "Dolek" Liebeskind, the other by Zvi "Heshek" Bauminger.
By the fall of 1942, the two organizations had joined together to form the Jewish Fighting Organization, the JFO, which carried out numerous attacks against German soldiers, including the attack on the Café Cyganieria, which killed and wounded several German officers.
We have with us this morning one of the original members of Liebeskind and Bauminger's JFO. Hela, I would like to say a few words about your personal story. I think it is important to remind everyone who is here today about the circumstances of your life, the contribution you made in the battle against a horrible enemy, and why you have been chosen for this special recognition.
Hela was born in Crakow in 1921, one of five children. Her mother passed away when she was very young. The remainder of her family—father, siblings, uncles and aunts—all perished in the Holocaust. In her teens, she became a member of the "Akiva" Zionist youth organization, and in 1941, she was sent to Warsaw to train with members of her group. In 1942, she attended the meeting when the two main resistance groups in Krakow united to form the JFO.
Hela worked closely with JFO leaders Liebseskind and Bauminger, and took an active role in many of their resistance activities. She served as a courier between Krakow and Warsaw, an extremely difficult and dangerous job, and she developed the street smarts and determination required of a courier. She successfully smuggled documents, people, leaflets, money, and even weapons into Krakow—including the weapons used in the attack on the Café Cyganeria.
In the fall of 1942, the Polish police captured Hela. She withstood three days of interrogation and revealed nothing. In early 1943, she was shot and wounded as she tried to leave Warsaw. She remained in the city and participated in the Warsaw ghetto uprising. On May 7th, she was sent out of the ghetto to deliver news about the uprising. The day after she left, the Germans destroyed the bunker on Mila 18, killing 100 JFO fighters.
Eventually, the Nazis caught Hela and sent her to Bergen–Belsen concentration camp, where she remained until the British army liberated her in April 1945. Shortly after liberation, Hela immigrated to Palestine, where she married Arie Rufeisen. She and Arie have three sons and nine grandchildren. I am glad that members of your family and friends were able to join us here today, as I present this award.
Hela Schupper–Rufaisen, it is an honor for me to present the United States Holocaust Memorial Museum Medal of Resistance posthumously to Aharon "Dolek" Liebeskind and Heshek Bauminger, the leaders of the Jewish fighters in Krakow. I ask you to accept it on their behalf, in recognition of tremendous courage and service to your people. The inscription reads:
Presented posthumously to Aharon "Dolek" Liebeskind and Heshek Bauminger
In honor of their courage and leadership to unite the Jews of the Cracow Ghetto
against their Nazi oppressors.
Their legacy of bravery and resistance will endure for all time.
Accepted by Hela Schupper-Rufeisen
September 11, 2001
United States Holocaust Memorial Council
Rabbi Irving Greenberg, Chairman
Ruth B. Mandel, Vice Chair
Miles Lerman, Chairman-Emeritus